3 Week Update :)
Brynna is already 3 weeks old!! The weeks are just passing by so fast. I feel like the time just slips through my fingers and before I know it she'll be going off to preschool. That is what happened with Kaylee, I can't believe she is about to turn 4. But what can you do, there's no stopping time!
Brynna is a great sleeper, and I'm seeing a basic schedule that she sticks to every day now. She's awake all morning, asleep all afternoon, awake all evening, then asleep all night. She wakes up to nurse every couple hours while asleep but then goes right back to sleep. I'm really liking this schedule, although I find it odd. I thought babies had much shorter sleeping and wakeful periods, while Brynna only has 2 long periods of each daily. Is it just me or is that weird?
This poor baby has had a stuffy nose for 2 weeks now, which I have to suction a few times a day for her to be able to sleep and eat. I also tried squirting saline solution up her nose, but it made her cough and cry a lot. So I tried breastmilk and it seems to help her without upsetting her too much. But then soon the stuffiness just comes back. :( The pediatrician says that's all I can really do for her and to just wait and it will go away soon.
Breastfeeding is still going well, I still have plenty of milk. Something in my diet is giving her gas though. I can't figure out what it is. She still doesn't really cry, just fusses and strains on and off. Even with the gas and stuffy nose, she's still a surprisingly quiet baby. I hope she feels better soon, poor thing. It's hard watching her struggle and not being able to do anything to help her. :(
Kaylee is still acting out a bit but she's doing better. She still adores the baby. All I hear all day is, "Can I hold my baby sister?" and "Take a picture of me and Brynna!" It's so sweet, I just have to make sure she doesn't pick her up when I look away. Judging by the way she picks up my grandma's Yorkie, I don't think that would be good, lol!
Other than that, things are going well. It's pretty easy right now, with Steven home. I'm a little worried that it will be tough once he finds a new job. Kaylee is going to start going to school 5 mornings a week instead of just 2, so that will make things a bit easier on me. Hopefully she'll adjust well to that and enjoy it. She loves school now so I think it will be good. :)
PS I will put up Flashback Friday in the morning. Sorry, it's turning out to be very challenging to manage my time with 2 kids. Not sure when and if that will improve, lol!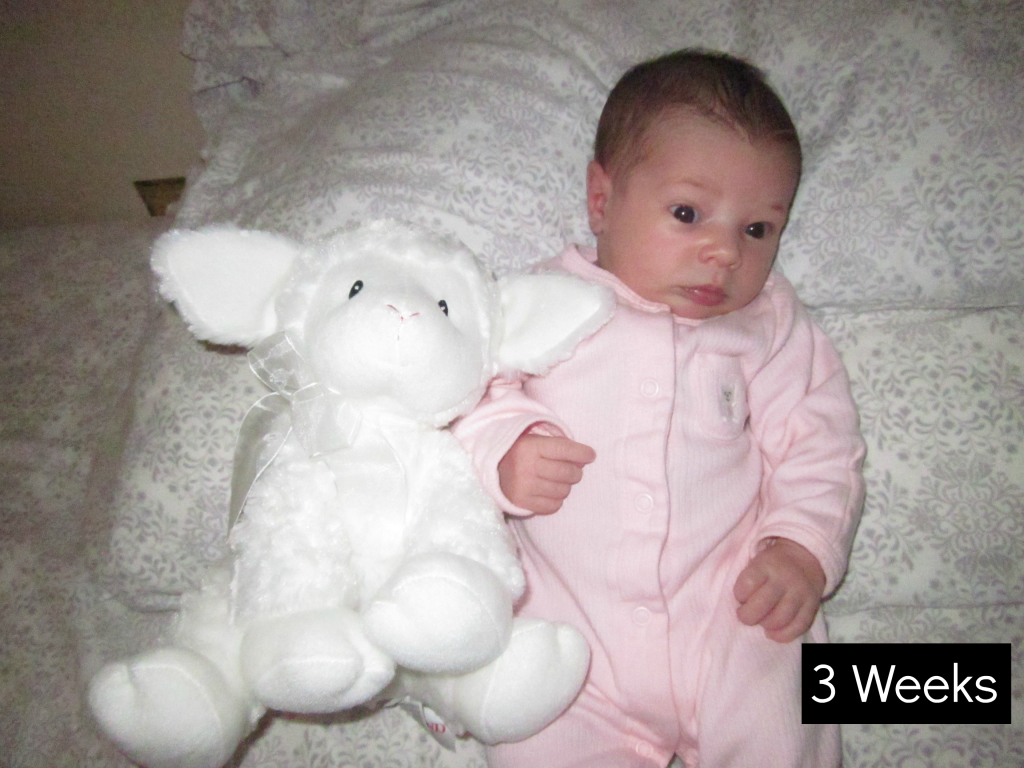 I can't seem to get a good picture of her looking at the camera with good lighting!! I think I need a new camera.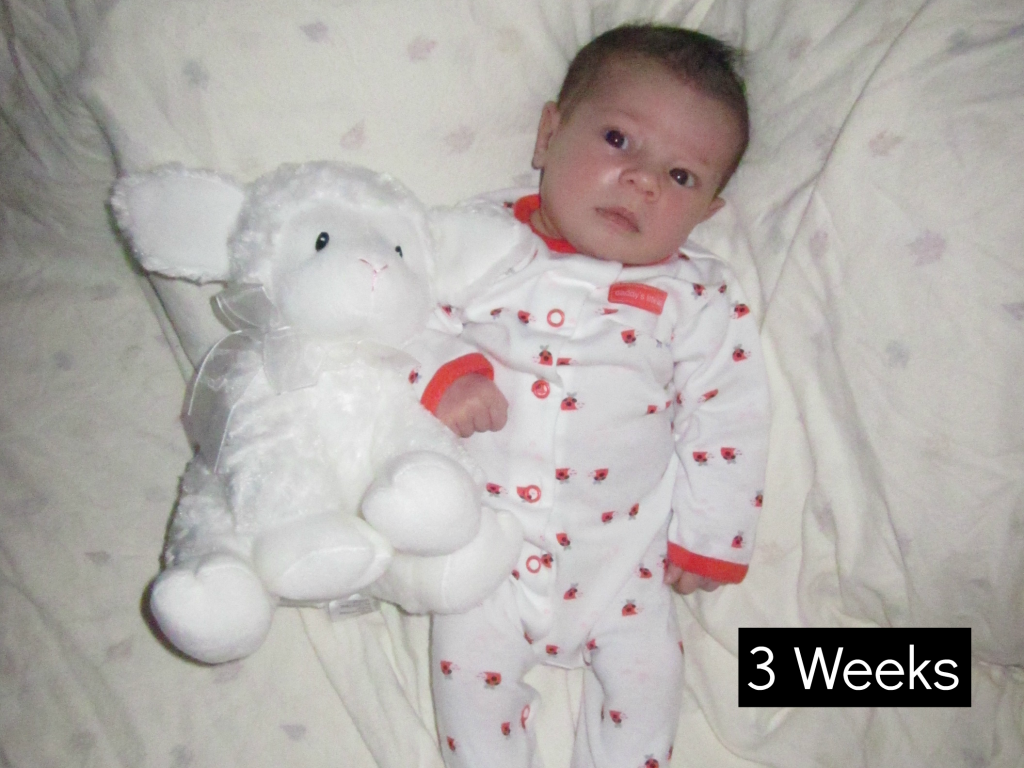 I have yet to get a picture that shows her beautiful dark blue eyes.
Kaylee couldn't stop playing with her princess play-doh set to eat dinner lol! She got so many awesome presents this year. :)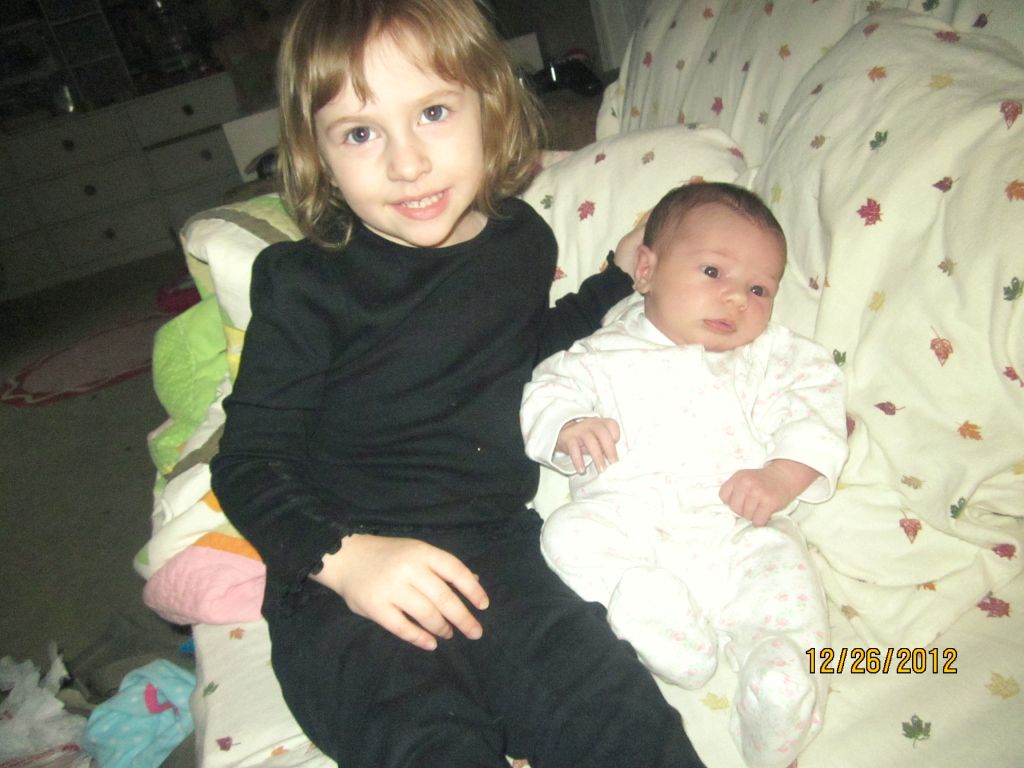 <333
Not the best pic ever, Brynna was starting to fuss. :(
Goofy girl.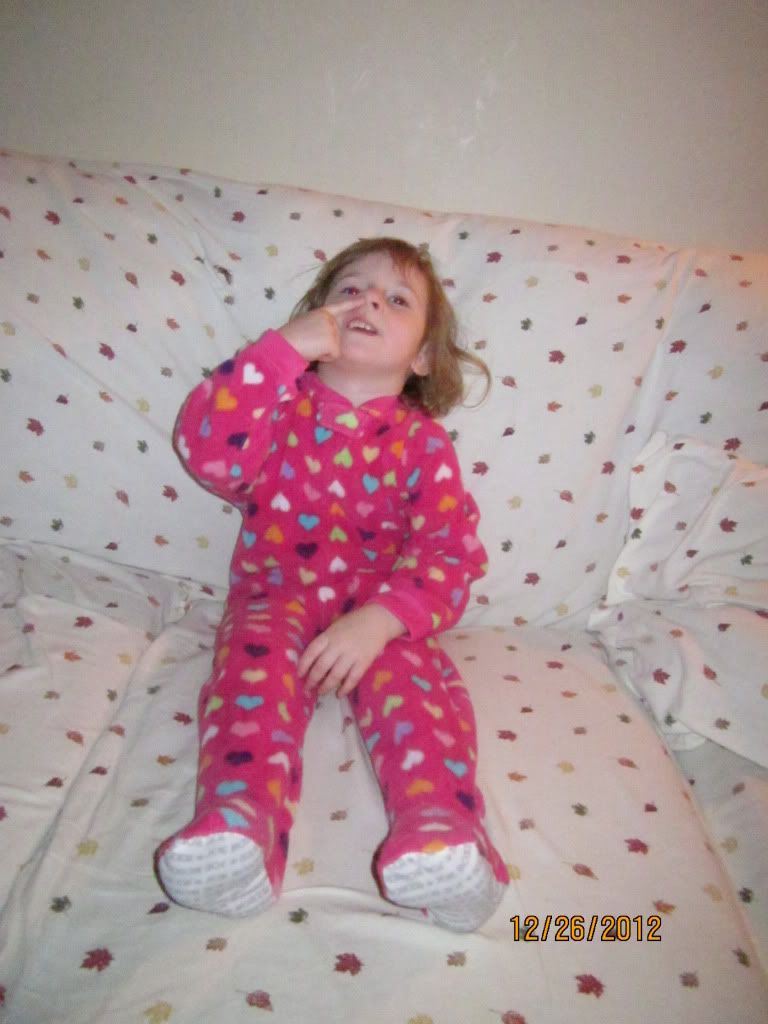 Lovely. -_-