41 Week Bumpdate!!
Week: 41 tomorrow. I guess there's still hope I'll go into labor before midnight lol.
Due date: November 28.
Symptoms: Ugh, aside from all the usual symptoms, this week I have these almost constant contractions. I guess they are still Braxton-Hicks, because they don't hurt much at all, but they are sure uncomfortable. I'm not getting much sleep. :(
Feeling: Sooooooo done. I just want to see and hold my baby!!!! I have tried everything, including castor oil, which did absolutely NOTHING!
Health: I have an appointment tomorrow. After they check my amniotic fluid level, dilation, effacement and whatever else, we'll decide what to do. I think I just want to plan my induction already!
Baby's size: There's a full size baby in there!!!! She's probably 8 pounds by now lol.
Weight gain: 57 pounds at last check and that was a week ago...
Movement: As active as ever! I'm pretty sure she's going to come out doing martial arts.
BabyCenter update: I'm not doing this part this week because it's just a bunch of stuff about how risky going overdue is and I don't need to read that. >_<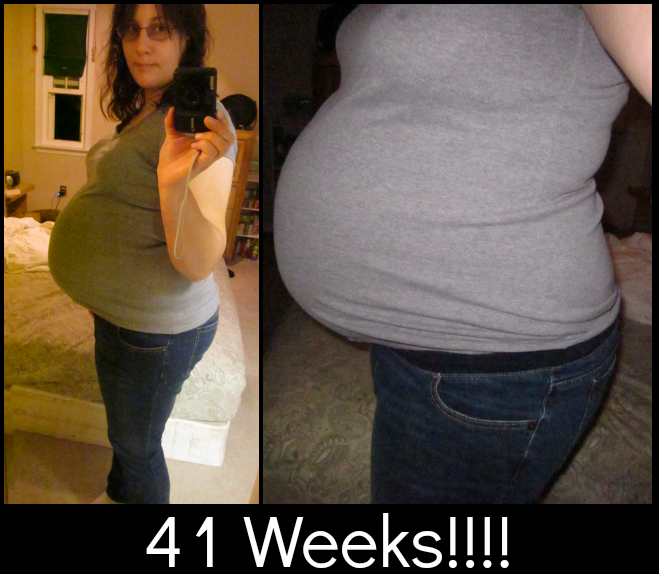 40 Week Bumpdate | Birth Story