Thankful Thursday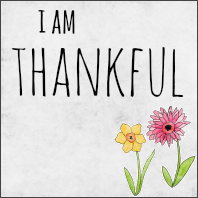 Honestly, this has been a bit of a tough week. Kaylee has started acting out a lot, even though we thought things were going so well with her since we had the baby. We've been giving her extra attention so I don't know where we went wrong. She hasn't been sleeping, sometimes it takes hours for her to go to sleep once we put her to bed. And then she's been waking up at 3am half the time. So she's been sleep-deprived, cranky, and just really difficult. For the first time, I'm feeling a little lost as a mom. But I know we will muddle through it and find a new normal. And there always things to be thankful for. I'm super thankful that Steven and my mom have been taking care of everything so I can focus on taking care of Brynna and getting enough sleep. I'm thankful that Brynna is such a good sleeper and such a quiet baby. I'm so so thankful that Kaylee isn't taking out any of her negative feelings directly on the baby. She absolutely adores her sister, always wants to hold her and help with her. I'm also thankful, in a strange way, that Steven lost his job. We've really benefited from having him at home during this time, and I think this is a good chance for him to maybe find a better job that he likes more. And if not, he will be able to reapply for his old job in 6 months. He only lost it because of a technicality... He didn't have a current prescription for his ADD meds when they did a random drug test, and even though he went and got a prescription for it, it was too late. That is the company policy. Ironically, the reason he didn't have a prescription is because his ADD caused him to keep forgetting to go to the psychiatrist, lol. Anyway, we are lucky enough to have my stepdad as a landlord and he will cut down our rent and/or let us pay him back slowly with no interest, so I'm thankful for that as well.
PS If anyone has some advice on how to help kids adjust to having a new sibling, I would be very grateful! I am so lost here.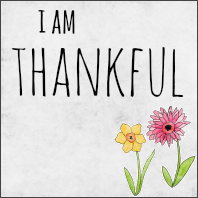 Link up your thankful posts! :) For more Thursday link-ups, check out my blog hop library.