1 Month Old!!!!
Wow, 1 month! It's so trippy how fast yet slow time is passing since Brynna was born. In some ways, I feel as if I've known this baby forever. I can't picture my life, or our family, without her. Yet I still feel as if her birth was just yesterday. And I still feel lucky every single day when I wake up and I'm not pregnant, I actually have a cute little baby to hold and cuddle!
Brynna is such an easy baby. I keep waiting to have a night where I just can't keep my eyes open, or a time when I feel so stressed because both kids are screaming and I can't handle it. But it hasn't happened. Being a mom of 2 has been surprisingly easy so far. It feels pretty natural. Now I know it will probably get harder when Steven starts working again, and I know colic could set in at any time, but I'm hoping it stays this nice.
That's not to say life is a breeze right now. It's actually been kind of crazy. Brynna joining the family isn't the only transition we're going through. Steven lost his job and has been job searching. Kaylee has started school 5 days a week (she was only going Tuesdays and Thursdays before). We haven't settled into a routine yet and I feel a little overwhelmed on a daily basis. I am just trying to stay grounded and focus on how sweet this time is. Brynna is growing up so fast and I don't want to let stress get in the way of me enjoying her as a newborn. I have had a few times where I wanted to cry because I want to just worry about spending time with my 2 beautiful little girls, but other areas of life need my attention. I have a lot of help and support though so I have been managing the stress pretty well... No major breakdowns or anything.
Anyway, Brynna just had a pediatrician appointment the other day and she's doing great. She's 9 pounds 5 ounces now and over 21 inches (compared to being 7 pounds 13 ounces and 20 inches at birth). She grew out of her newborn clothes at about 2 weeks and now wears 0-3 month stuff. We have to get a test done to make sure her spine is ok because of the indentation at the base of it, and that is happening January 11. The doctor is pretty sure it's nothing to worry about so I'm trying not to. Any prayers or positive thoughts anyone would like to send our way would be very appreciated though. :)
Ok, onto the cute pictures! I just love how chubby her cheeks are getting. ^_^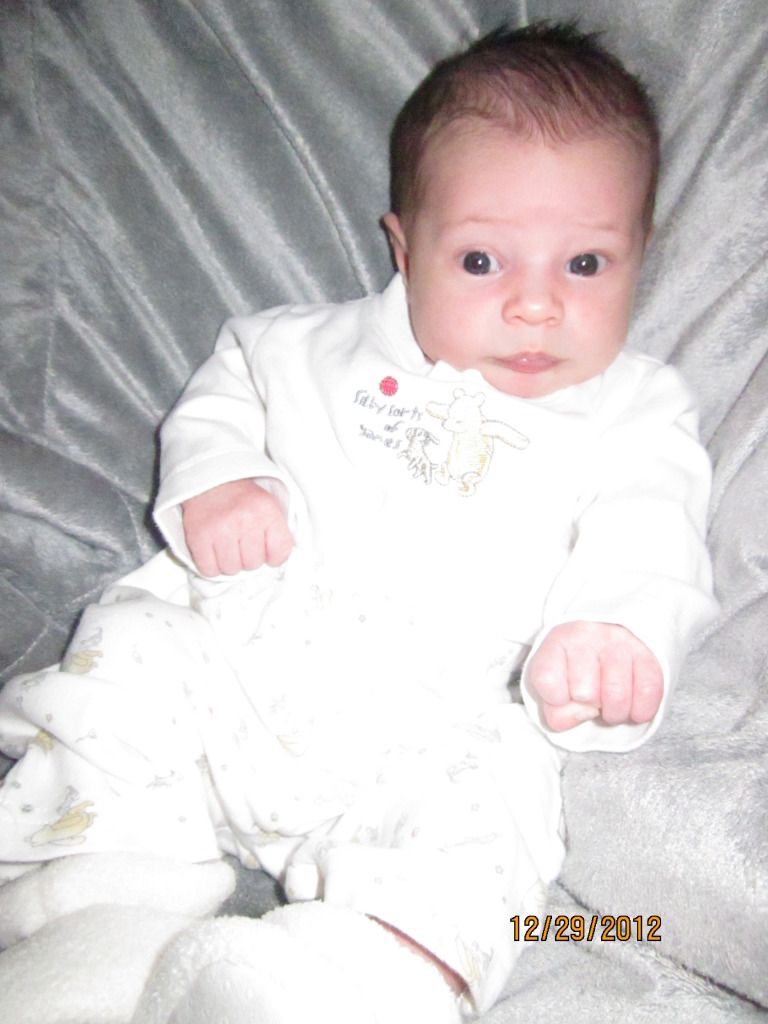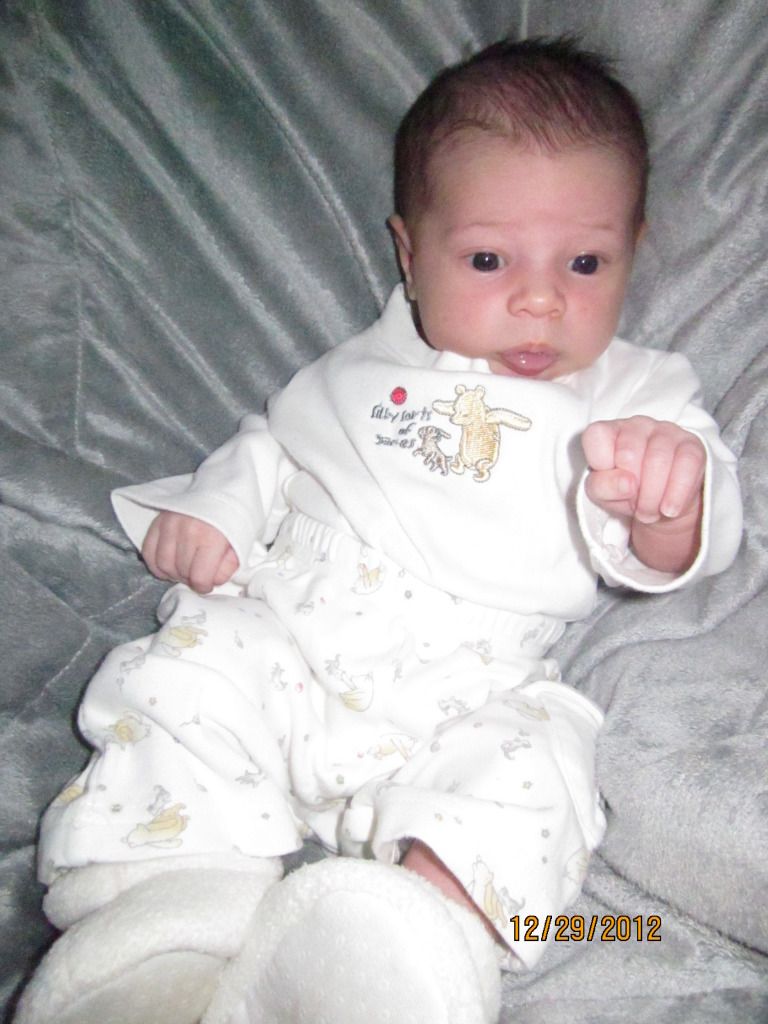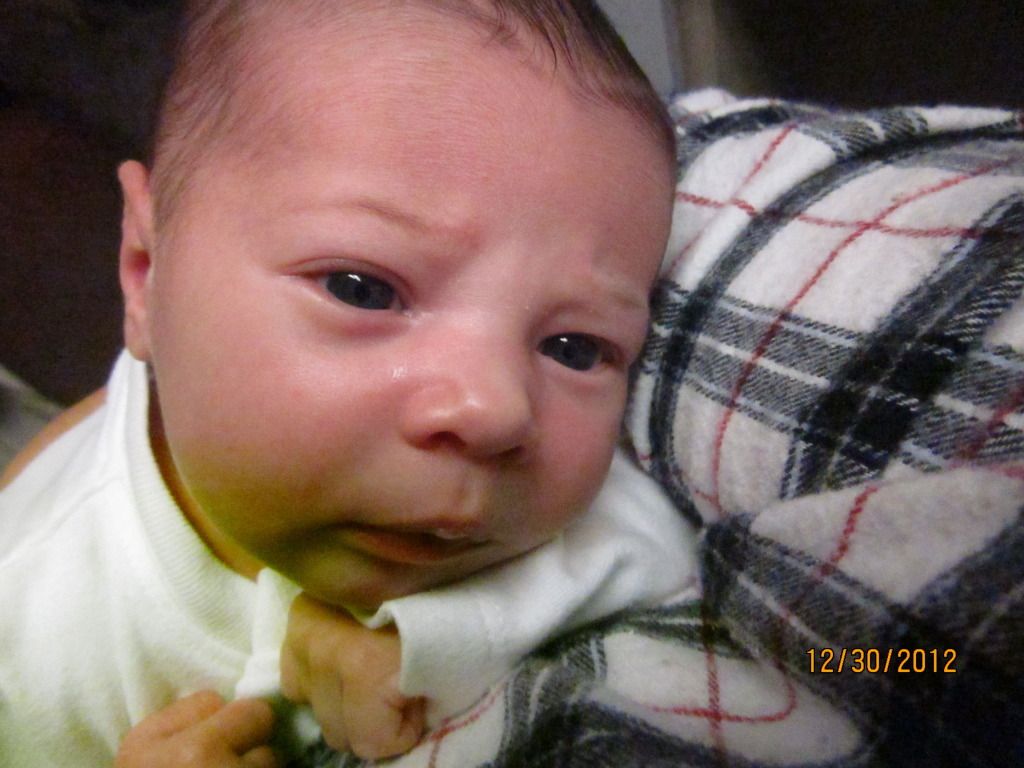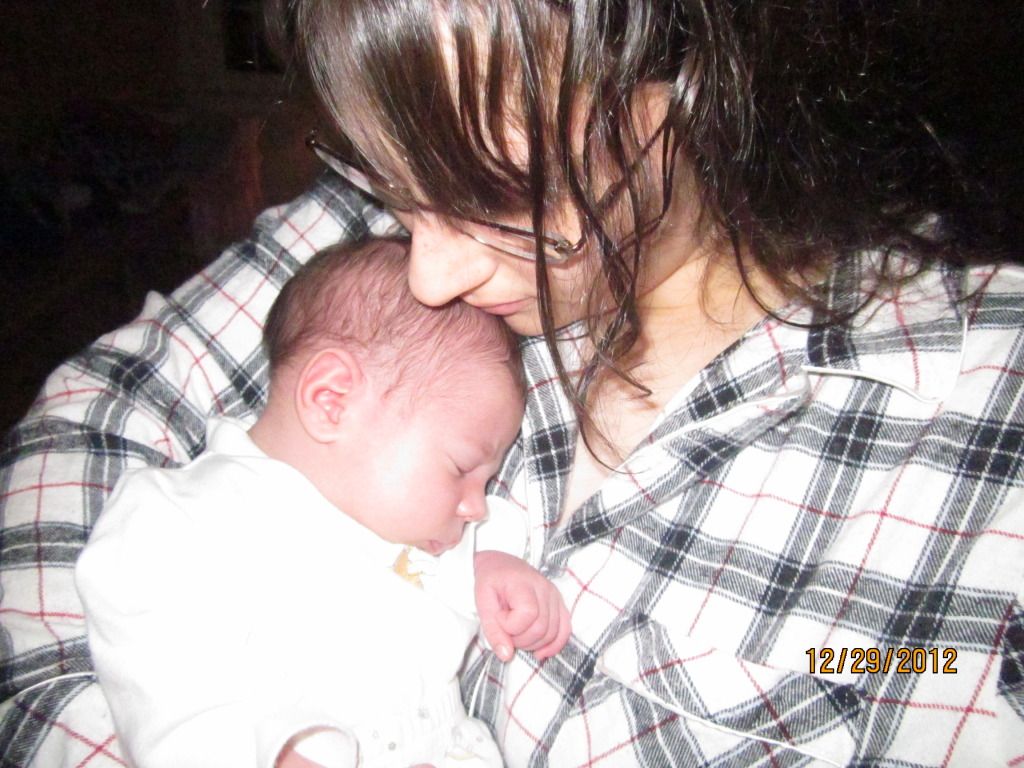 3 Week Update | 6 Week Update | Weekly/Monthly Pics