Thankful Thursday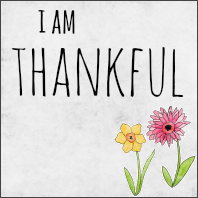 I am thankful that both kids were in bed by 9 tonight. They're doing better and better with bedtime lately and that makes me soooo happy. They're both basically sleeping through the night too. Kaylee usually wakes up once and needs to be tucked back in, and Brynna wakes up about 3 times to nurse, but they generally go right back to sleep so I'm not complaining!!
I am thankful that Kaylee's doing well with her new schedule of going to school 5 days a week. She hasn't been late once yet!
I'm super thankful to Steven, who has been rocking the stay at home parenting. I'm also kind of thankful that he finally gets how hard my job is. ;P
And I'm grateful for all the sweet comments I've been receiving lately. I really appreciate the encouragement, advice, etc. Seriously, I'm not good at conveying things like this, but reading my comments always makes me smile. It may just be online but the friends I've made through my blog are very real to me. :)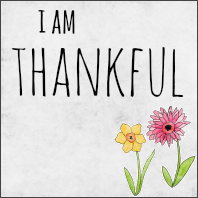 Link up your thankful posts! :) For more Thursday link-ups, check out my blog hop library.