Weekly Weigh In #4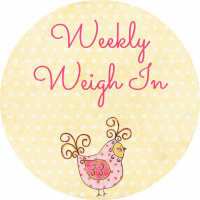 Week:
4.
Weight loss this week:
0 again. :(
Total weight loss:
21.
Current weight:
219.
Weight goal:
150 pounds.
Eating habits this week:
I've been eating pretty healthy but just a lot. A lot a lot. I guess breastfeeding makes me feel like I have the right to do that but I know I only really need like 250 extra calories so I'll have to cut down a little.
Exercise habits this week:
I feel perfectly fine at this point so I'm going to call my midwife and see if I can exercise yet. I think I'm supposed to wait until I'm 6 weeks postpartum but I'm getting impatient. Not just because of weight loss, exercise also improves my mood a lot.
Goals for the next week:
Keep eating healthy, only eat when I'm actually hungry, and stop when I'm full.
Other related blog hops:
(Let me know if you host one and I'll list it!)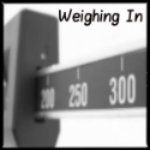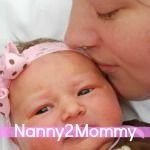 Please link up any health and fitness related posts... A healthy recipe, your weight loss progress, motivational quotes, anything like that!