2 Months Old :)
Brynna is almost 2 months old now!!!! Time is passing by SO quickly. She's growing up before my eyes. It's just amazing how much she has changed since she was born. Her personality develops more and more every single day!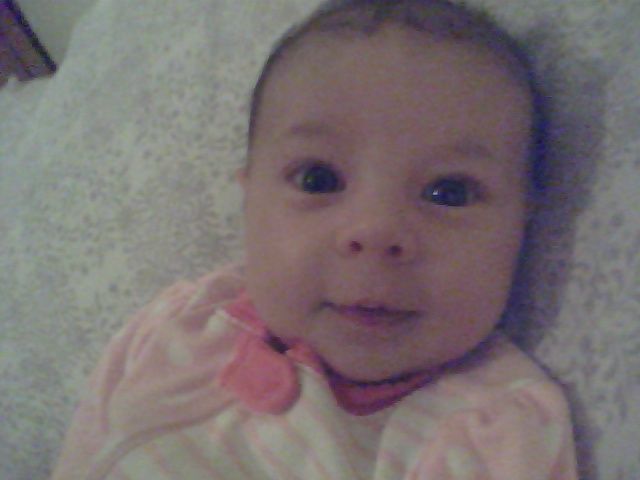 Unfortunately, Brynna caught Kaylee's sickness last week, and got better quickly but still has a lingering cough. :( She's been congested, coughing, and pretty unhappy lately. Steam seems to help her so we have a humidifier going and we take her into the bathroom while running a hot shower. We've been suctioning her nose and alternating squirting breastmilk and saline solution in there; that helps but only temporarily. I also tried Vick's vapor rub and a natural vapor rub from the health food store, but neither seemed to do much. We took her to the doctor and she said there was nothing more we could really do for her. So we've just been trying to soothe her as best we can and we basically can't put her down at all or she'll cry. As soon as she starts crying, she starts coughing, then coughs until out of breath. It scares me and stresses everyone out so much. But luckily she's been doing better since yesterday. My mom made an herbal poultice for her feet, I think it has helped her cough a lot. She's started smiling and cooing again, which makes my heart so happy.
Her schedule is pretty messed up from being sick, but I think it's starting to get back on track. She's been sleeping all night and taking her regular naps, but requiring a lot more soothing. Sometimes it feels like she wakes up every 5 minutes needing to be patted and shushed to go back to sleep. I'm hoping she will not be spoiled by this because she's been such a good sleeper and self soother until now. She's also been nursing a LOT and hasn't been wanting the bottle or pacifier. My nipples are pretty sore, and actually so are my arms from holding her all the time. But hey, if that's what comforts her, I'll gladly deal with it rather than hear her cough and cry!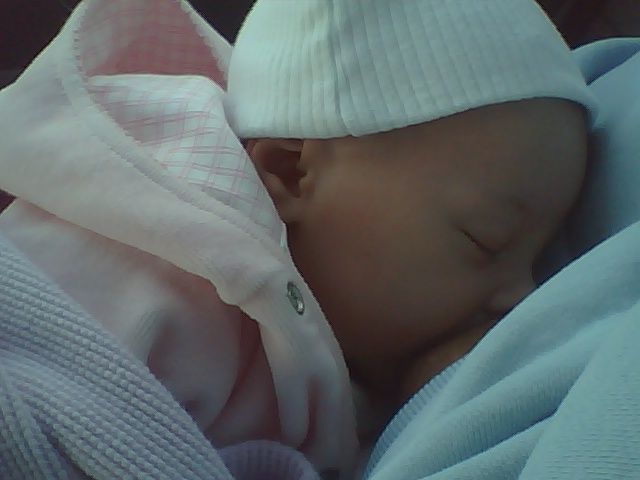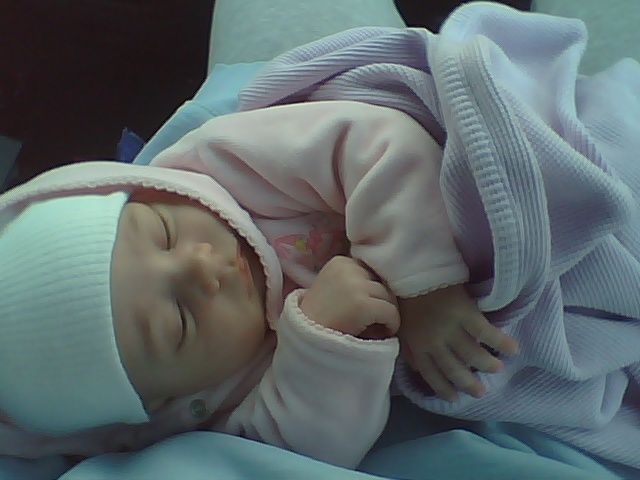 Steven has found his own way of soothing her, she always seems to calm down when he holds her in this position. I have tried and it doesn't work at all for me. But I'm slowly getting the hang of wearing her in the sling and she likes that. It's nice because I can eat or do chores while holding and/or nursing her.
Brynna and Kaylee just adore each other more and more every day. Kaylee is always trying to comfort her and cheer her up, and she seems to smile and coo the most for Kaylee. It is just the cutest thing in the world; it makes me so happy. :)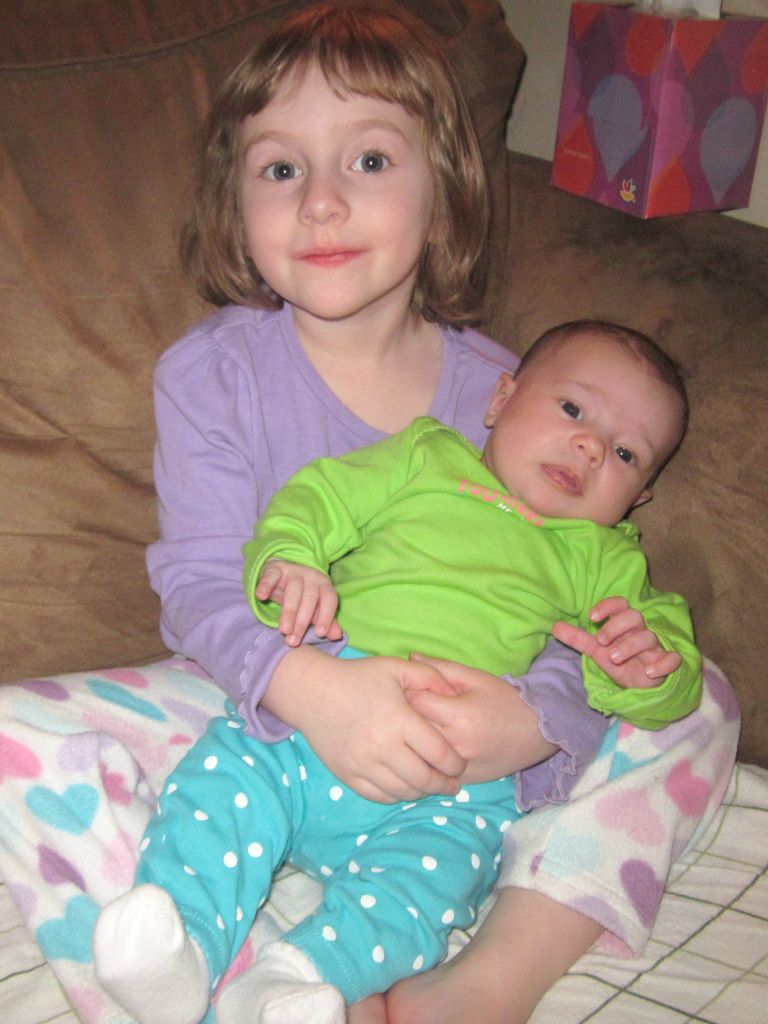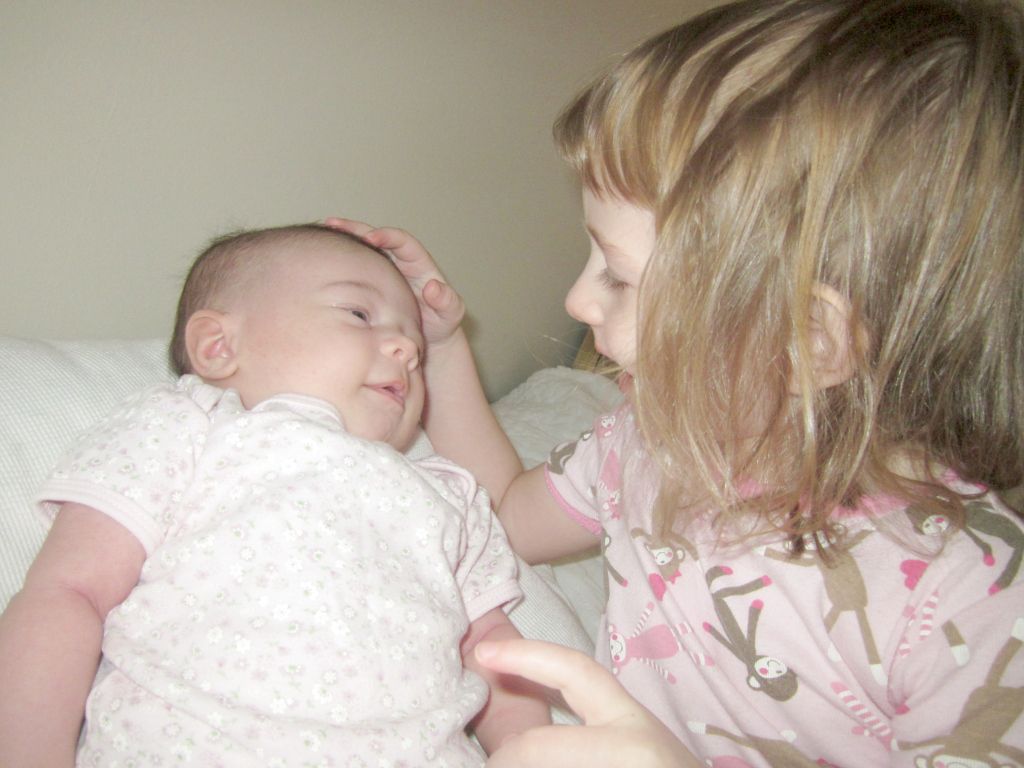 Cloth diapering is still going well. I use them all the time now, even overnight and when we go out. I've never had them leak and she hasn't had any diaper rash. I keep worrying that I must be doing something wrong or not doing something I should be doing. It all seems TOO simple, I'm just waiting for a problem to come up.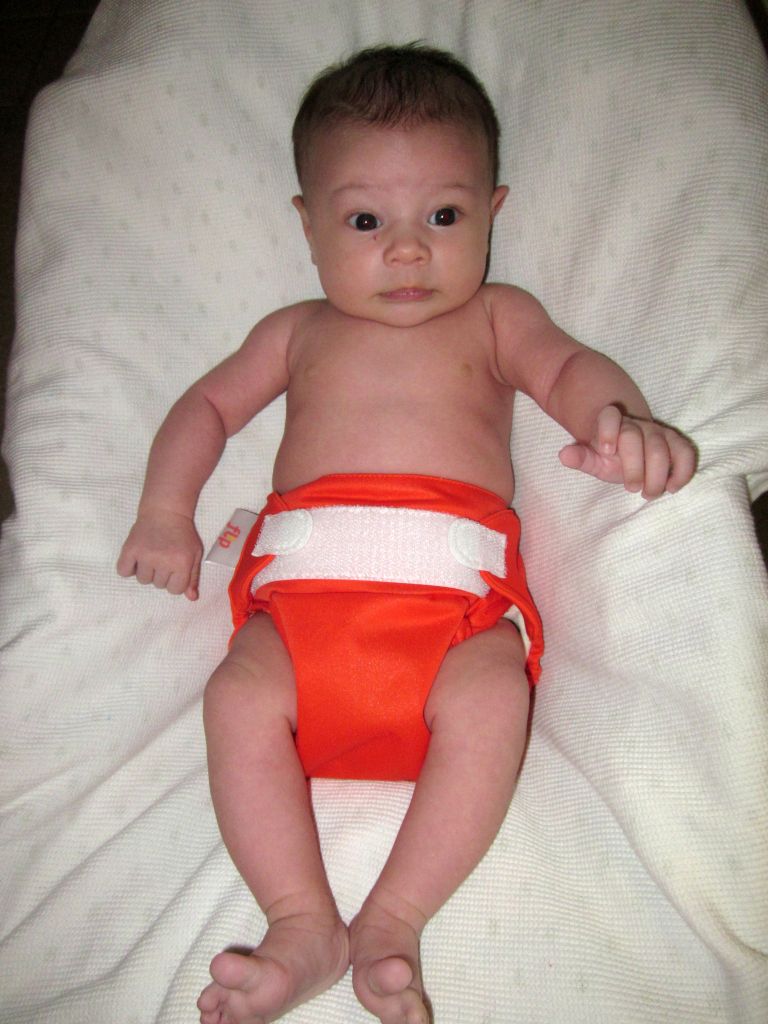 Brynna's filling out her 3-6 month clothes now, and I've put away most of her 0-3 month stuff. This is mostly because the cloth diapers are one size fits all so they are a bit bulky for a 2 month old. I estimate she's about 12 pounds now; I'll know exactly in a few days when we take her to her 2 month checkup. I do know that she pees and poops a LOT, and has the cutest chubby cheeks, so I'm sure she's doing fine. :)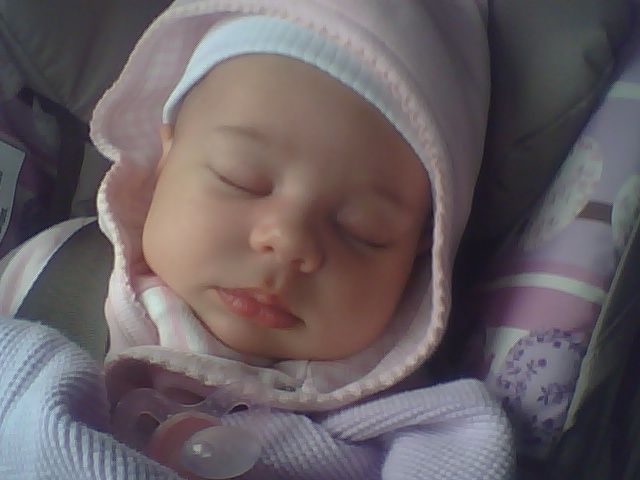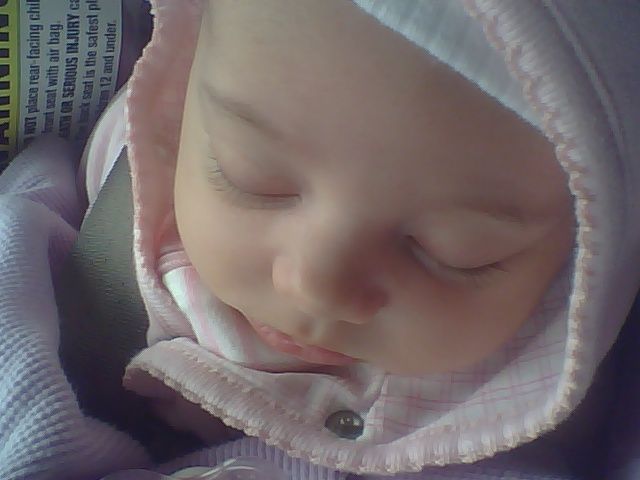 I can't wait to keep watching this adorable little girl grow up. Being a mom is just the most amazing thing in the world. I mean it's definitely an emotional roller coaster at times. It's so so hard to see them suffer when sick. And when they get older, they can sure drive ya crazy with their attitude! But I wouldn't trade it for anything. I feel so lucky every day; I don't know what I ever did to deserve these 2 sweet girls! ♥