Thankful Thursday - I'm Back!
Today I'm thankful that my dental work is on it's way to being done! And I'm also happy to be back online!! What is everyone else grateful for today? :)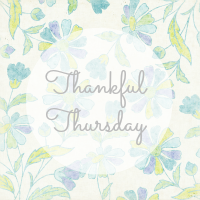 Please link up your thankful posts. For more Thursday link-ups, check out my blog hop library.