Visit To Grandma's :)
My grandma, holding Brynna. She has held many babies in our family, including me. I realize how amazing it is, when I stop to think about it.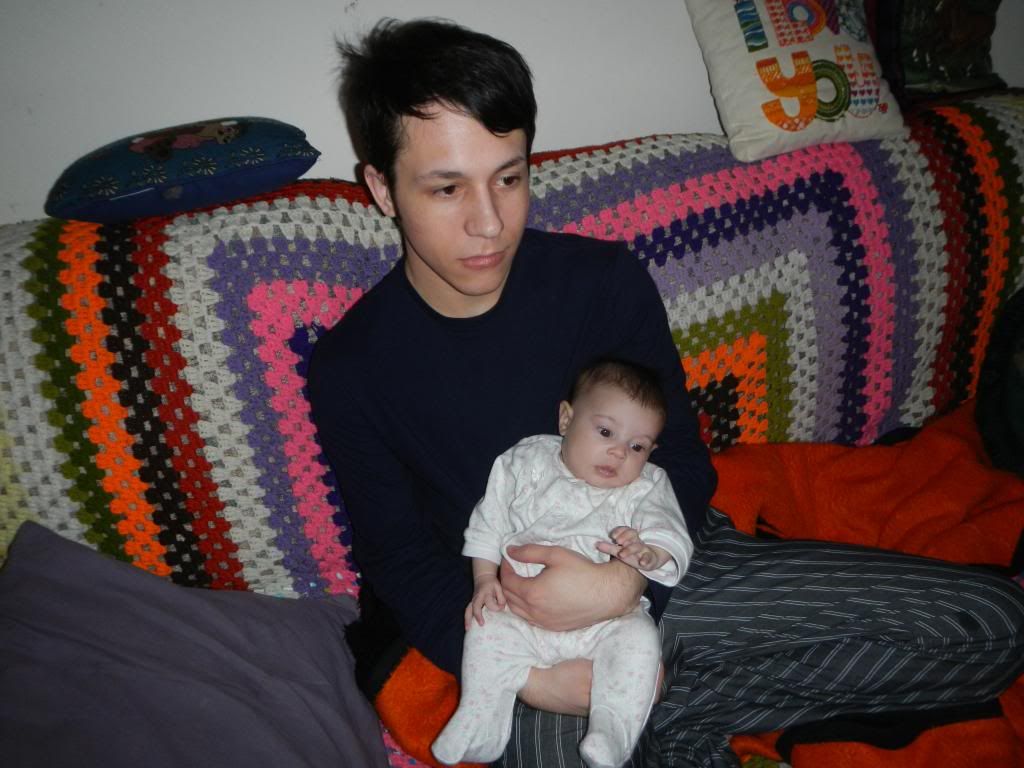 My brother Harry and Brynna. :)
Uncle Harry loves his nieces!
Grandma's Yorkie, Maggie. She's used to being the baby so she was a little disgruntled at my grandma giving Brynn so much attention.
Kaylee could never live in an apartment. She feels compelled to run up and down the hallways, screaming.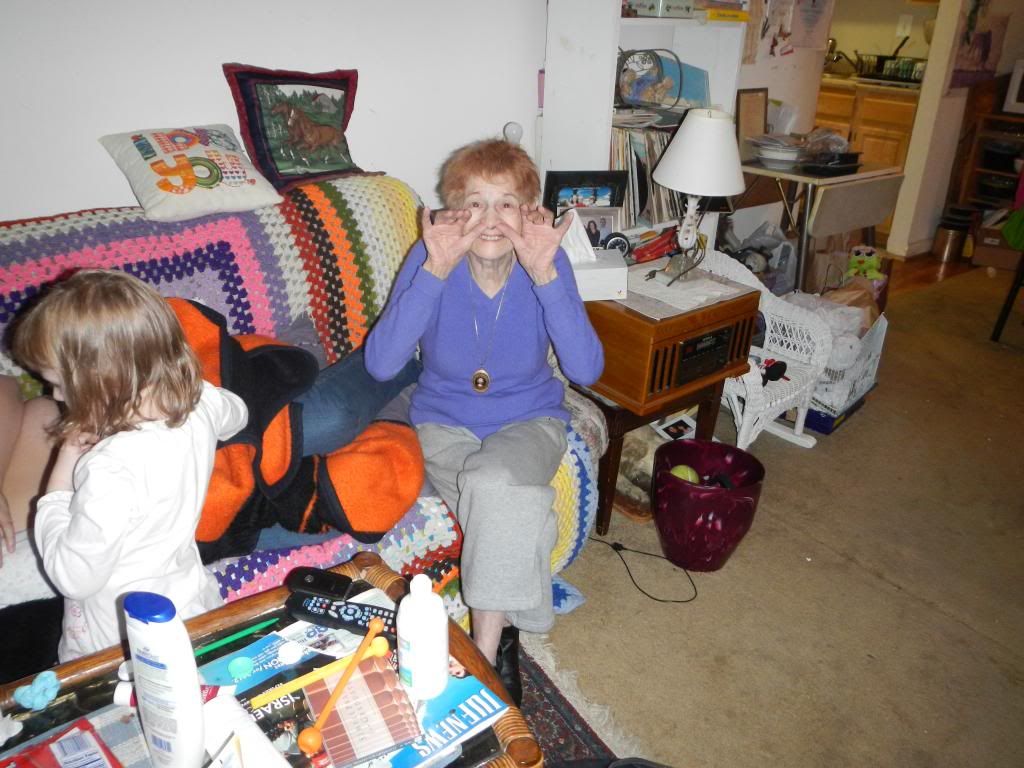 My grandma has a strange sense of humor. It runs in the family. ;)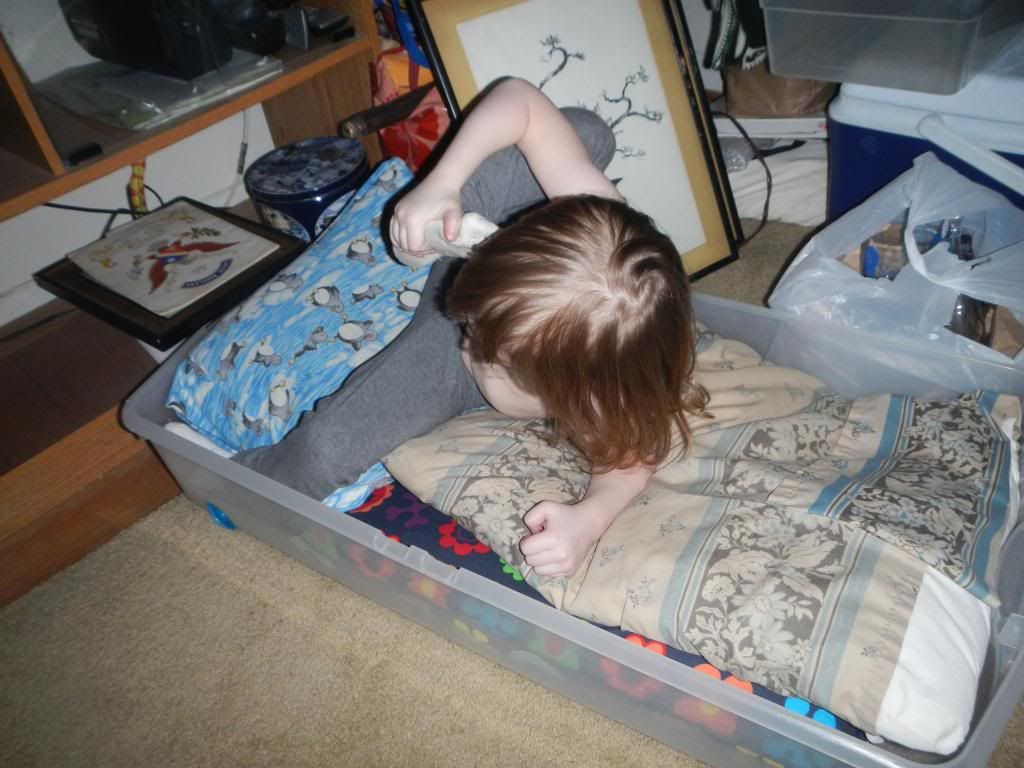 Kaylee made herself a dog bed.
She's pretending to be a dog and scratching her ear with her foot, lol.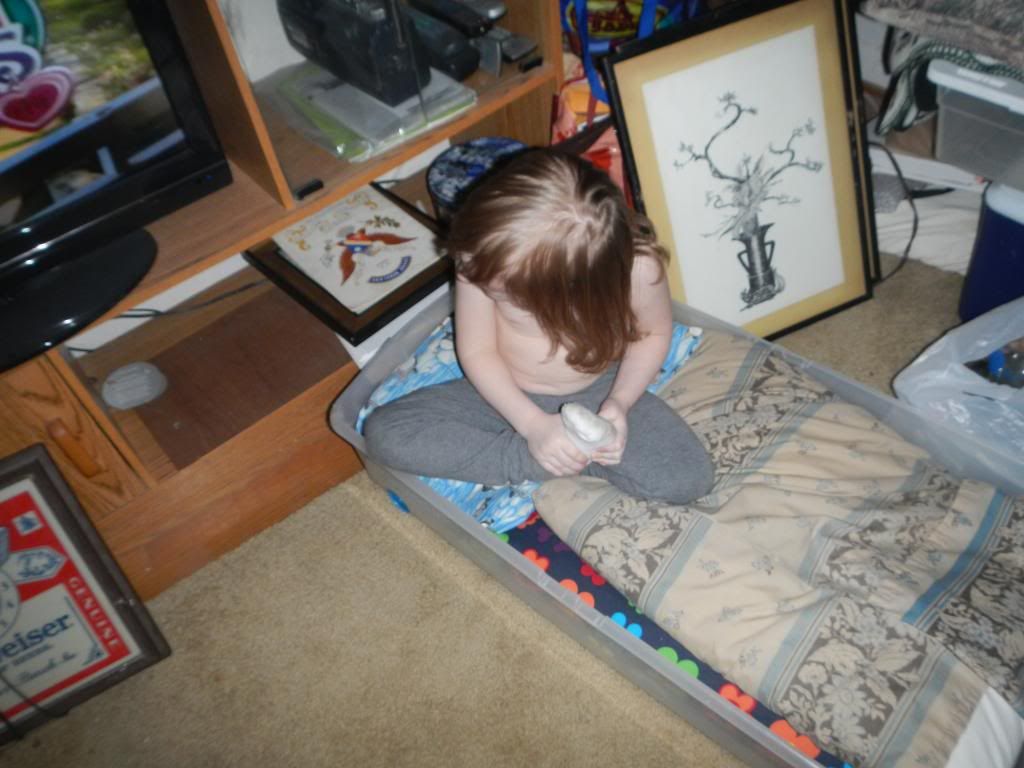 For some reason, this game also required her to be shirtless. -_-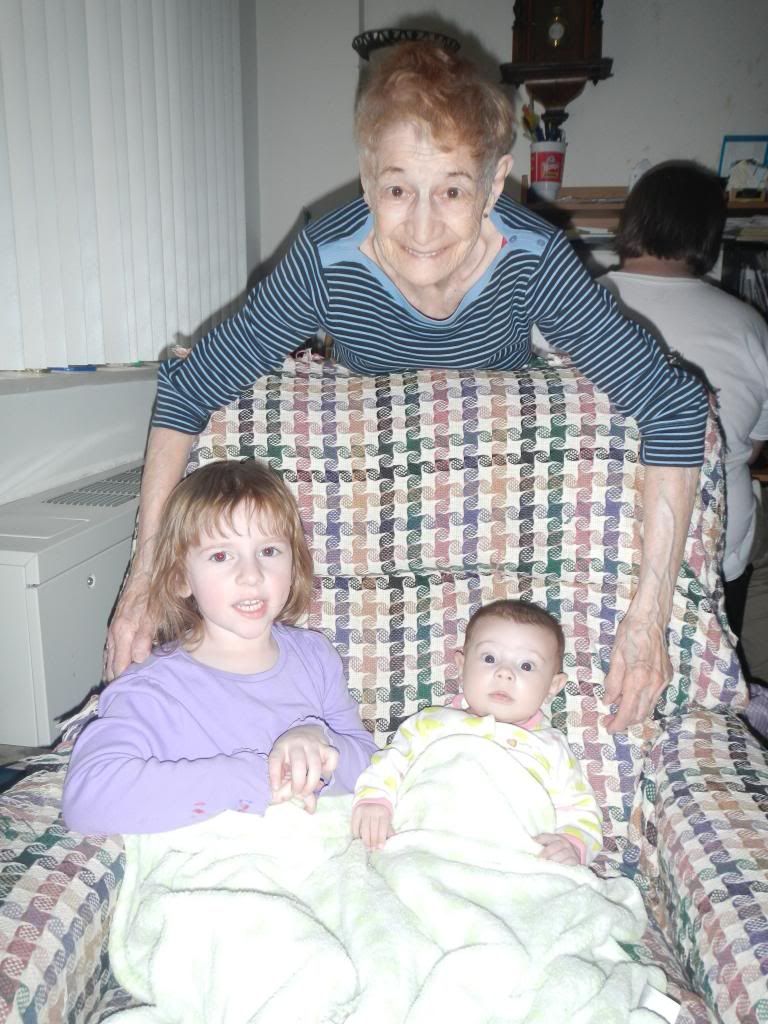 Geegee (that's what her great-grandkids calls her) and her kittens (that's her special nickname for my kids).
<3