Tinky! (My First Review!!!)
The other day, I got an email from Penny at
Author Marketing Experts, Inc.
asking if I wanted to review a few books by
Susan Spira
. I've never done a review before, but I said I'd give it a go. So here it is, my first review. :)
We got the 3 books in the mail a few days later and I read them to Kaylee that night at bed time. They were silly and fun-to-read stories about a little doggie named Tinky. Kay loved them and has been acting them out ever since. She's so cute with her play-acting, too bad she catches me when I try to record her and gets mad at me!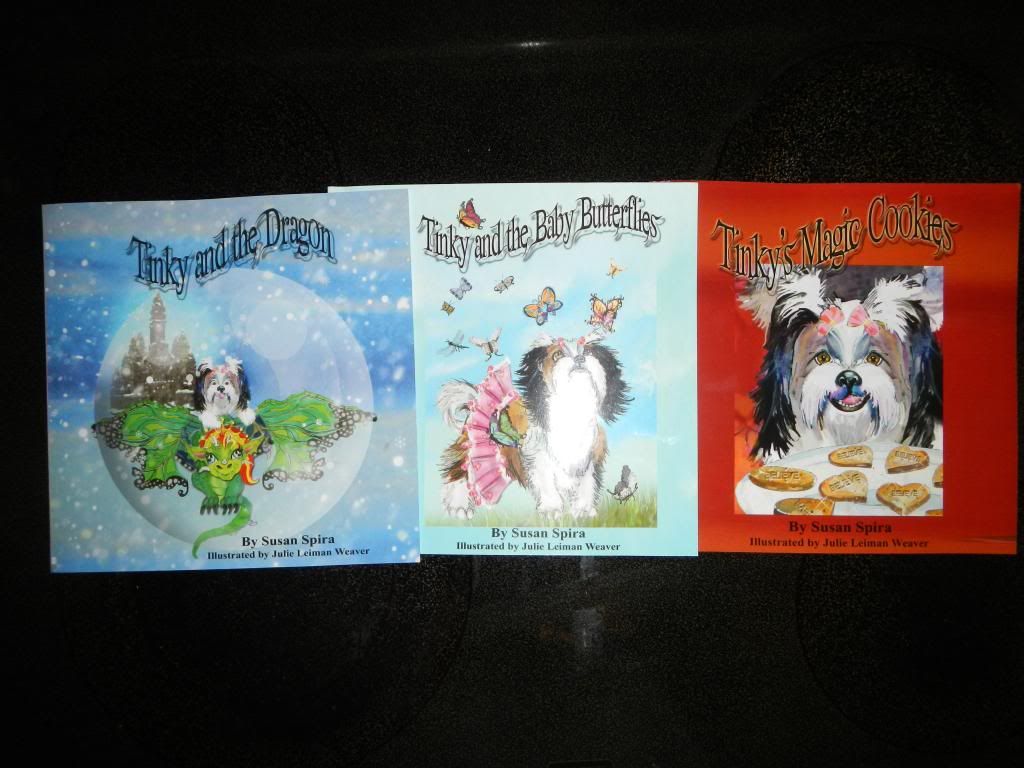 Each book takes about 10-15 minutes to read. I'd recommend them for approximately ages 3-6. They have whimsical illustrations which Kaylee found entertaining. The only complaint I could think of would be that the wording was a little confusing for Kay's 4 year old brain at a couple places.
Disclaimer: This is my honest review of a product I received for free with no other compensation. :)