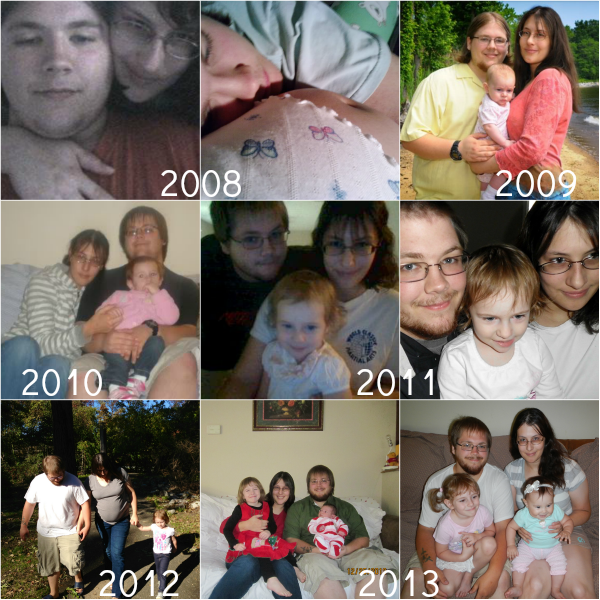 The Griffiths family! (Steven and I actually met in 2007, I just didn't have any pics from then. Oh and the second to last picture was actually 2012, obviously, since it's a Christmas pic. But I was only 6 days off so I wasn't going to remake the whole collage, lol.)
Link up an old picture, video, post, or whatever. Anything that's a 'flashback' to the past. :) Taking a button is optional. Have fun!!
Note: About Thankful Thursday, I know I have missed it the past few weeks, but it will be back next Thursday! I have just been so busy and tired lately, I haven't been able to keep up with blogging.