(Not So) Wordless Wednesday
Ok this is an example of the Schoenberg bad luck (that's my maiden name).
On the first day of school, my mom's car was in the shop, and she is meant to take Kaylee to school. But no worries, Steven left the car seats for me to install in the rental car, right? No, just Kaylee's. So I found a spare car seat for the baby, and we were late to school.
Second day, it's time to go and there's no car seat in the rental. I call Steven at work, and he tells me he took it because he thought my mom would have her van back by now. So I install Kaylee's spare car seat, and we're late to school.
Today, nothing can go wrong, right? Wrong. Kaylee's spare car seat won't buckle. She outgrew it since yesterday. She's wearing thinner clothes, if anything. No jacket. I don't know what happened. Soooo, late to school again.
Interested to see what fate has in store for us tomorrow, lol. It's always interesting being a Schoenberg, at least. No matter what I change my last name to, the luck follows! Either that, or living next door to my mom keeps me associated it with it, hah!
Anyway, onto (Not So) Wordless Wednesday.
Aries: "Oh crap, the little one is mobile now too?!" Molly: "Yep, that's why I'm trying to say safe on the couch!"
A club meeting that I'm not allowed to participate in.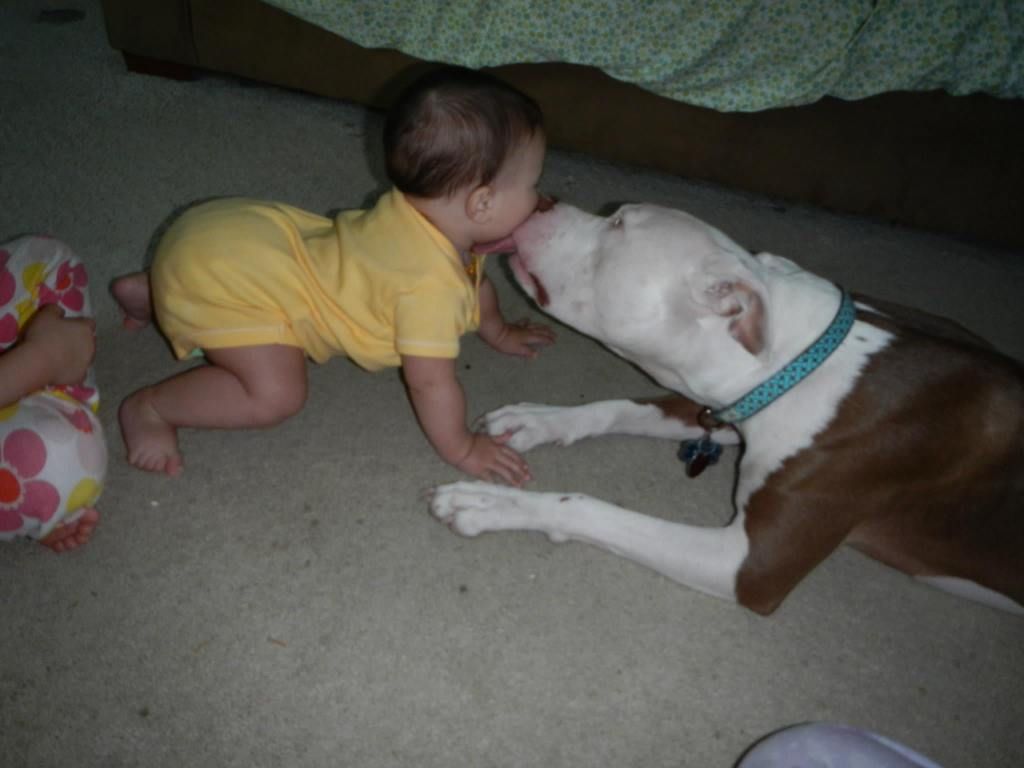 Yucky Aries kisses.
Lol I really don't let him do this generally, they were just looking at eachother when I went to take pictures. Oh well, a kid never died from dog drool.
When I was at the ER, I saw my grandma's name, Gussie, on the chart. Even when I was in horrible discomfort and afraid I was dying, I still told Steven to take a picture, hahah. That's how you know someone is truly devoted to picture taking!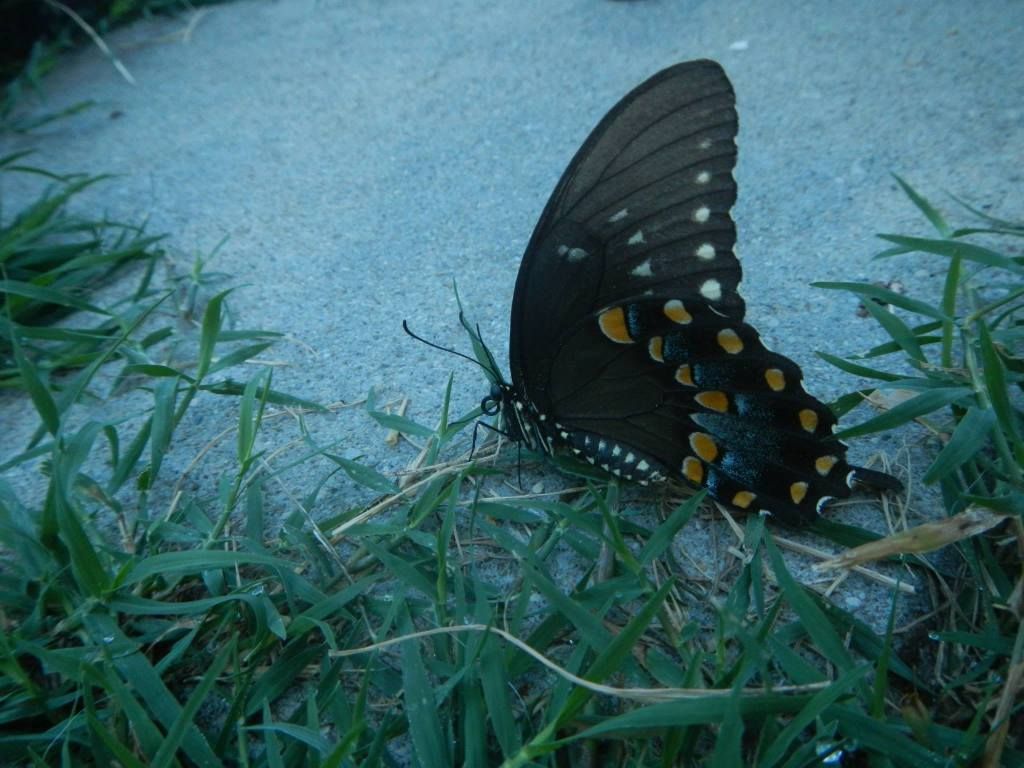 Saw this pretty butterfly on the back porch.
Then I noticed it had a piece of its wing missing and couldn't fly. So I did butterfly surgery, and viola! It flew away. :)
My mother-in-law and sister-in-law visiting. :)
Fun times!!
The girls bonding with their Aunt Alysha.
:)
So I decided to try Brynna's diaper on Kaylee to get an idea of how long they will fit Brynna. Then it was so funny, I had to take a picture. XD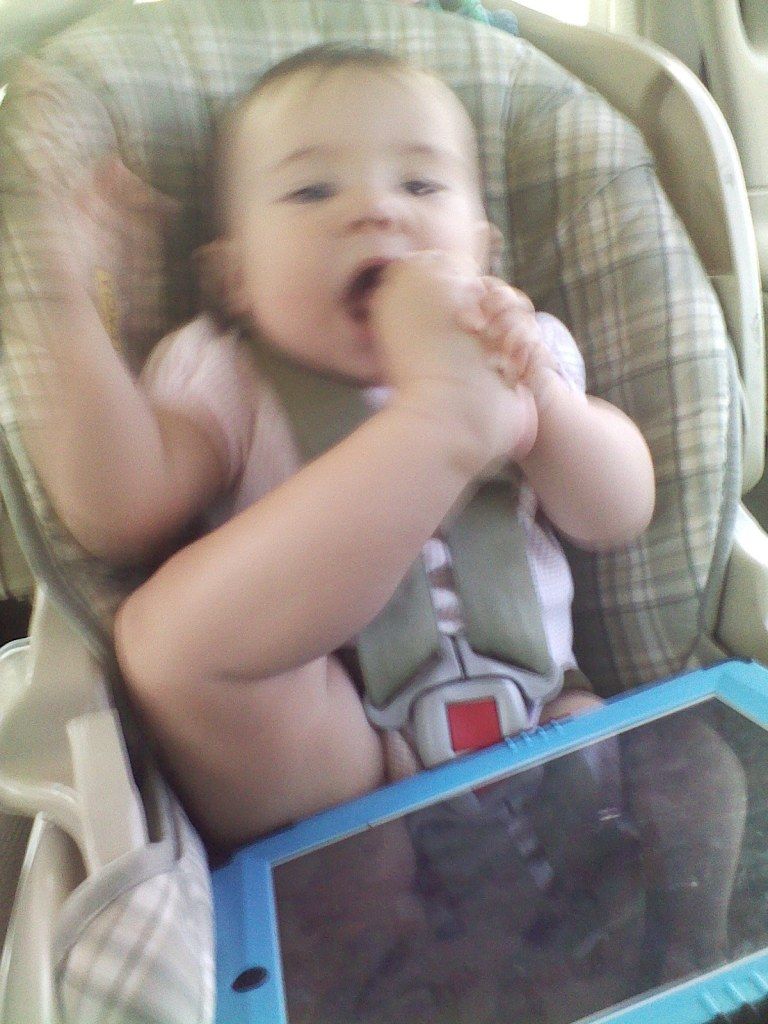 Yum yum feet.
I was at my doctor and Kaylee goes, "Don't worry, I'll babysit Brynna for you!" while I filled out the papers.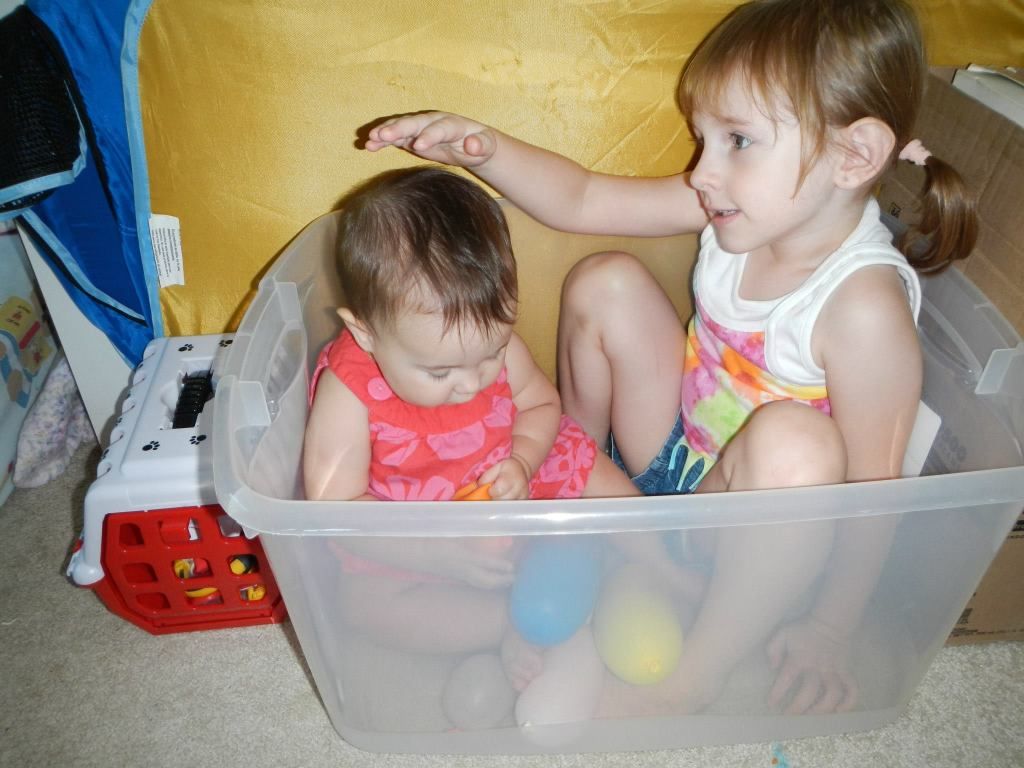 For some reason, everyone wanted to get into this container, lol.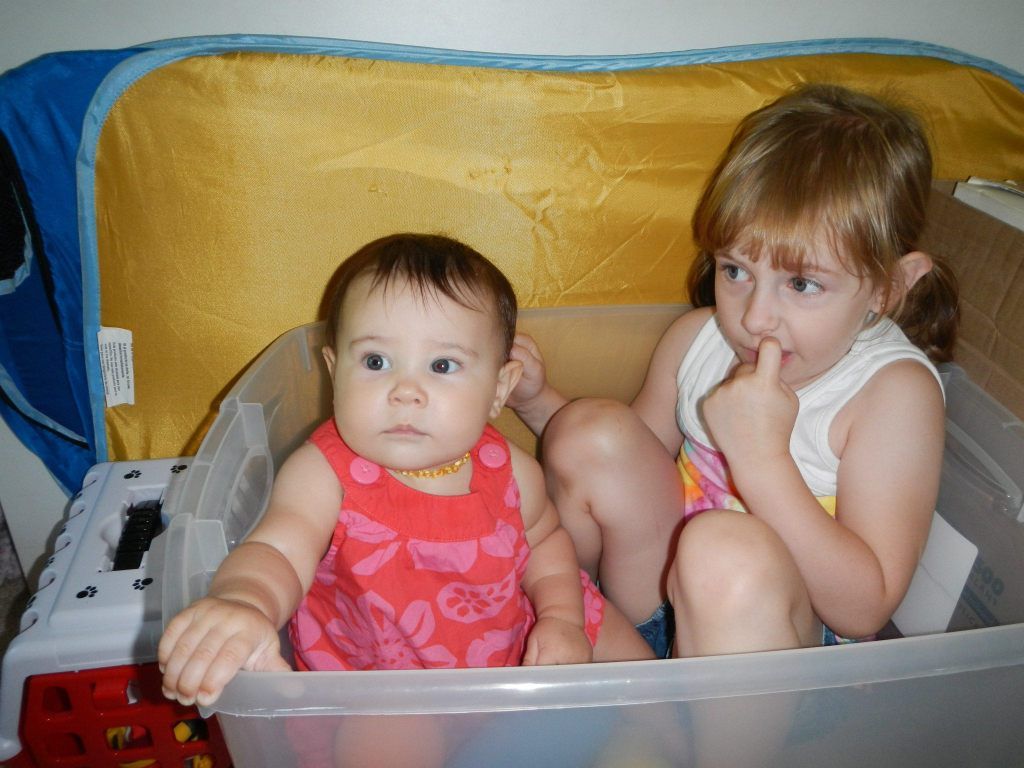 What was so fun about it being in a box? I guess you have to be a child to get it.
Attempted selfie. I'm apparently not good at taking pics of myself with my cell phone, hahah.
Steven being silly at the park. xD
After his shower. He did not want me to take a picture, heheheh.
Monsters vs aliens! I was so disappointed to hear this idea had already been thought of.
All 4 doggies!
My favorite mug. It holds like 3 cups of coffee.
Link up your wordless/wordful photo posts! :) Taking a button is optional. For more Wednesday link-ups, check out my blog hop library.