Trip To TN // Flashback Friday
Man, it's been a long week! My mom drove us (the girls and me) from MD to TN (that's a 8+ hour drive) to stay at my aunts' not baby safe house (and a very not baby safe hotel at night). Then we drove back, on the day Brynna decided to cut a tooth! My mom and I are super exhausted and sore today, Kaylee is recovering from her schedule being messed up (she's a very schedule oriented kid), and B is teething and VERY cranky. But we all survived, and it was more than worth it to see my grandma and aunts. Grandma is doing so much better!! :) Thanks so much to everyone that was praying and sending good thoughts our way. ♥


Steven's going away present for me. He knows me too well. <3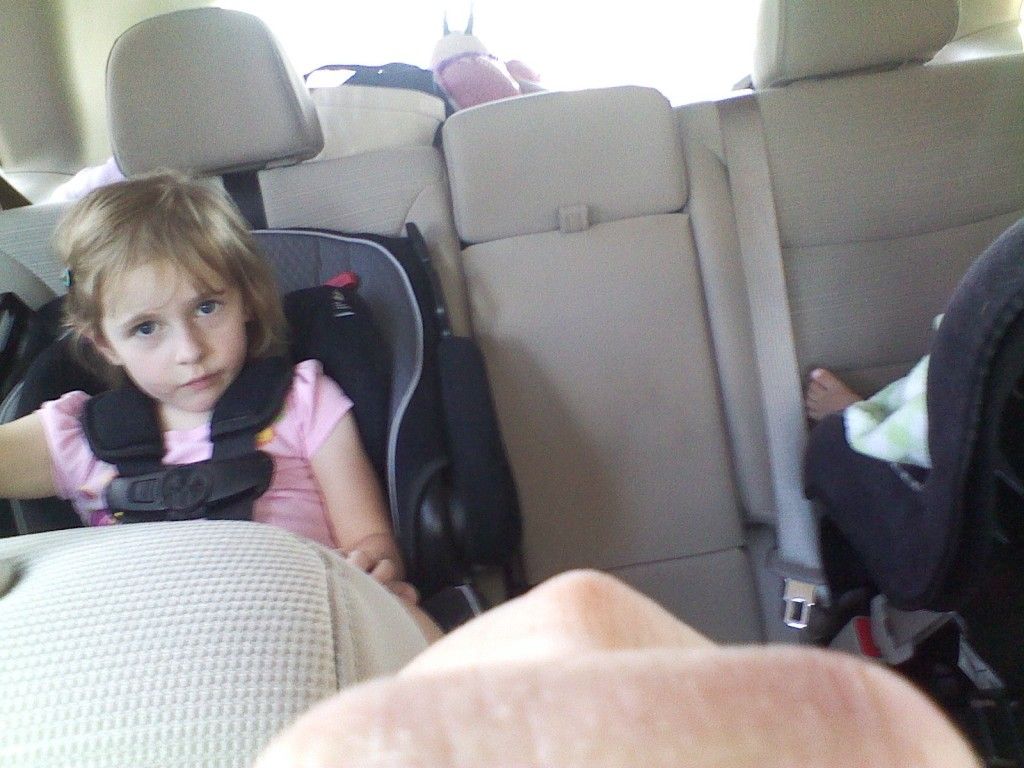 3 hours later than we planned, we are finally off to TN!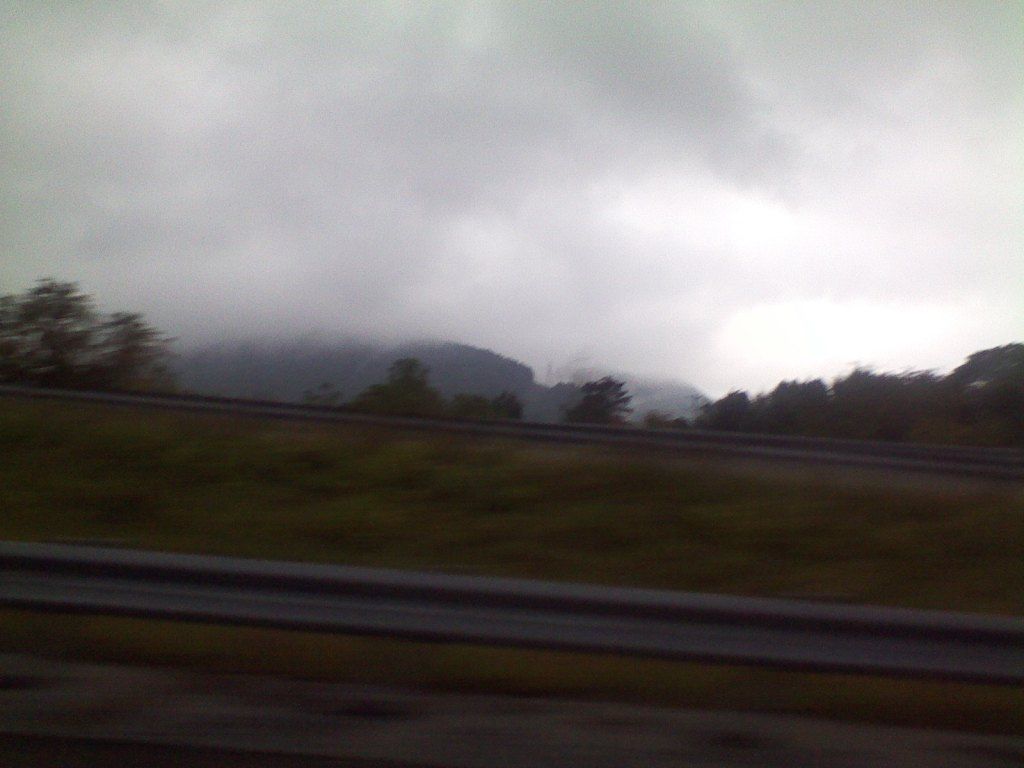 The trip was not bad at all, especially considering it took about 10 hours because a storm and an accident caused bad traffic.
Grandma is so happy to see her kittens! :)
Photo op!
I was so happy to see Grandma doing so much better! She was eating really well, playing with the kids, and was even able to walk (with a walker).
It was so weird seeing Brynna standing here, when I can remember Kaylee being around the same age, standing there in the exact same place. Babies grow up way too fast!!
My aunts have this neat baby monitor for grandma, which I used when Brynn took a nap. It was trippy watching her on it, lol.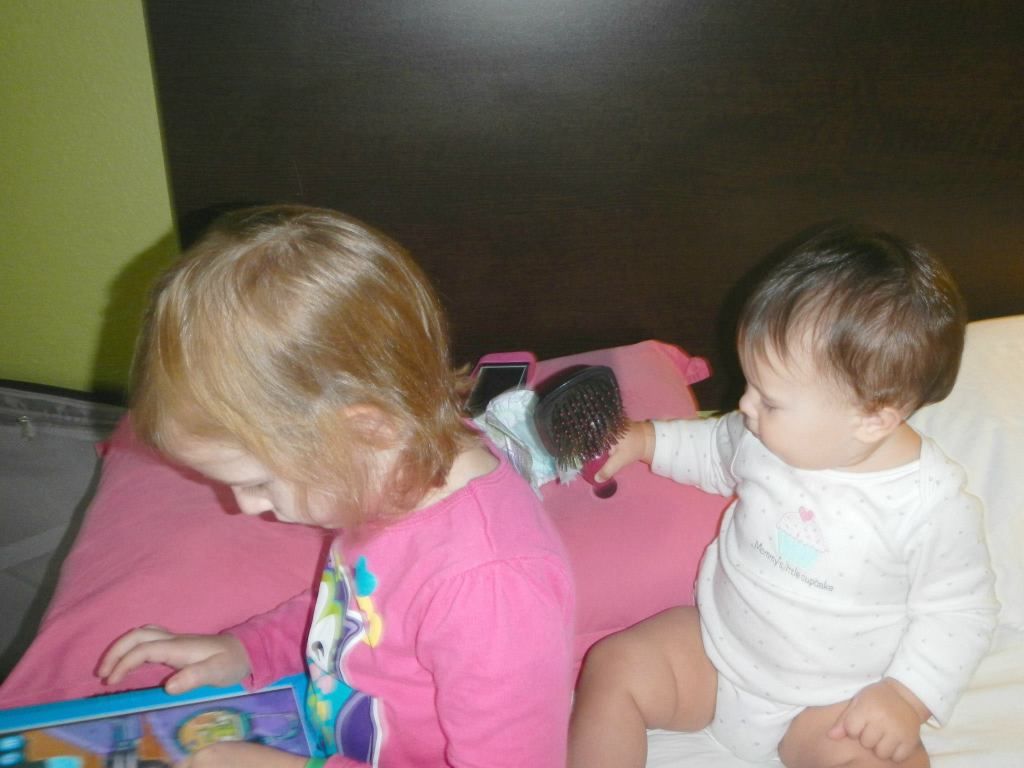 Brushing big sissy's hair.
So sweet. :)
They really liked the bumpy/curvy road that Jade and Karen live on.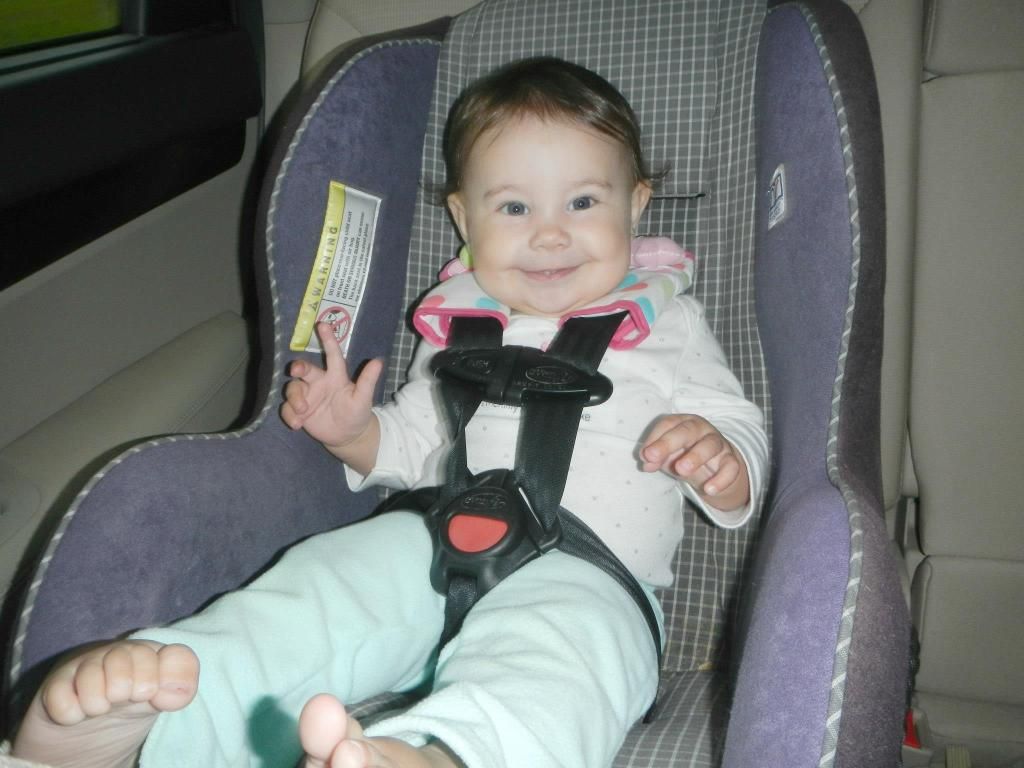 I love her ear curlies.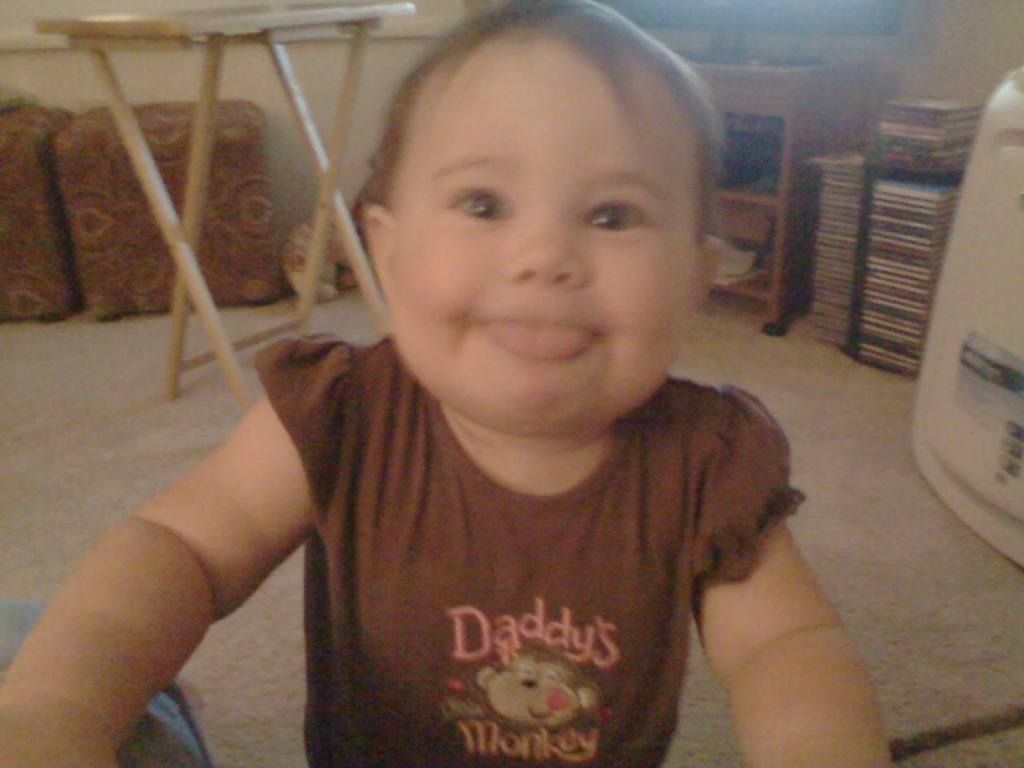 This little monster sure kept me on my toes in my aunts' unbaby-proofed house!!
She loves her new hoodie from Aunt Jade and Aunt Karen!!
New Hello Kitty umbrella, also a present from J & K.
:)
Kaylee spent a lot of the time we were there hanging out with their adorable doggies, Lucy (above) and Toby.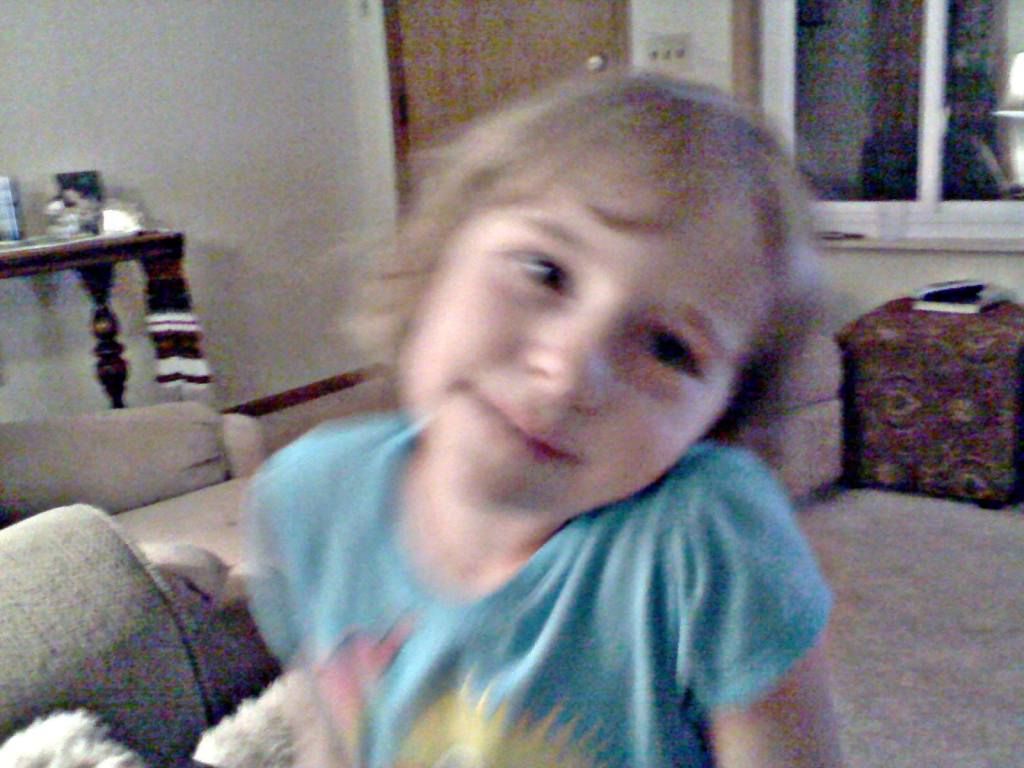 A pic Kaylee wanted me to take and send to Steven because she missed him.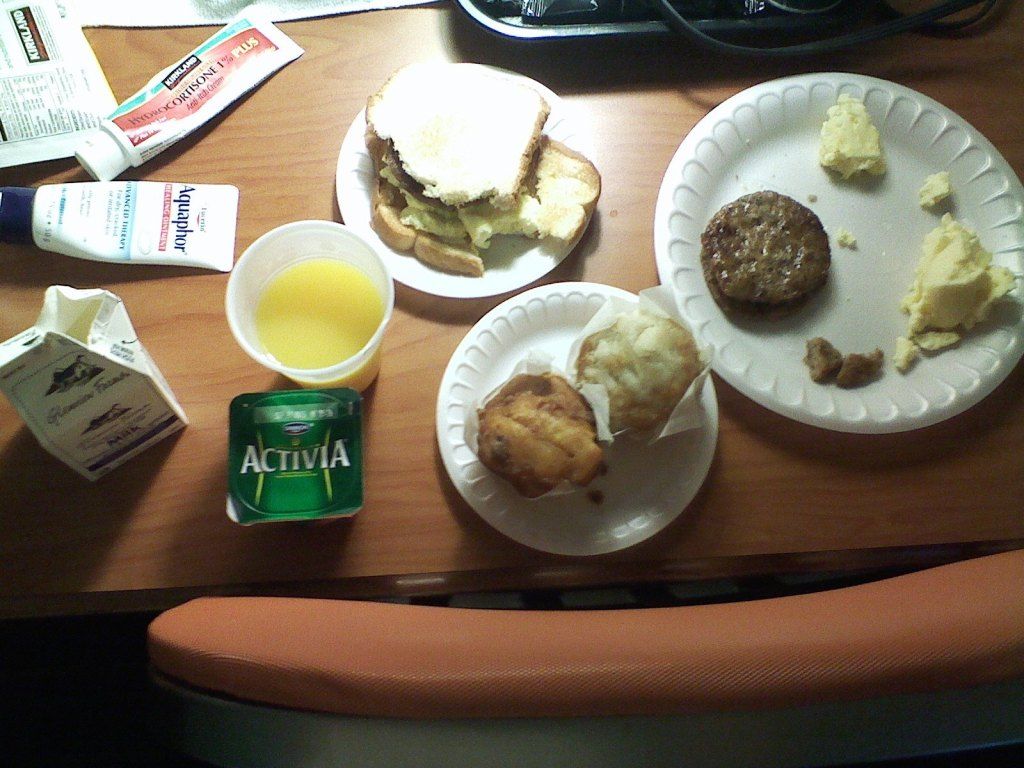 The hotel we stayed at had a free breakfast buffet, which was awesome.
Playing in the Pack N Play at the hotel.
I was hoping they wouldn't break it being in there together, but was too exhausted to enforce any rules, lol.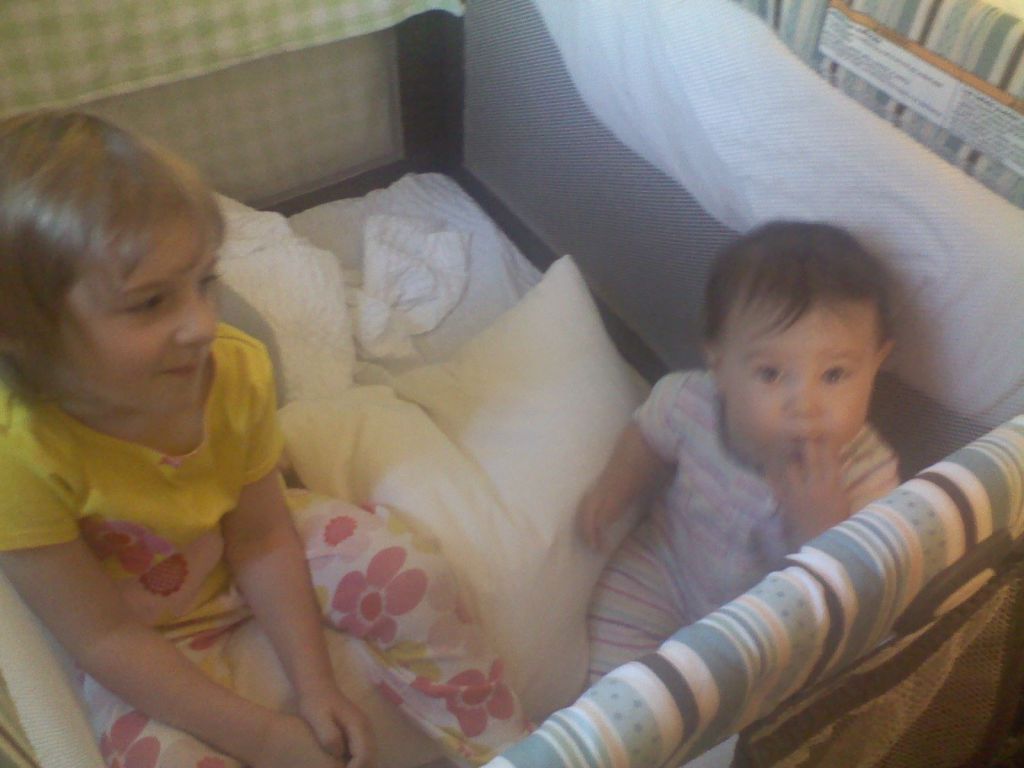 Next time, we're definitely bring out own Pack N Play. The hotel one might look the same as ours, but apparently Brynna could tell the difference, because she slept absolutely horribly in it.
Yeah, it was pretty boring at the hotel, lol. Luckily we only really spent nights there.
Playing on Jade and Karen's porch.
Last time Kaylee was here, she was running around as a gleeful, naked toddler. It was weird seeing her there this time, just maturely sitting and practicing reading, lol.
Mom made vegan chia seed tapioca. Hey, don't knock it til you try it, it was yummy.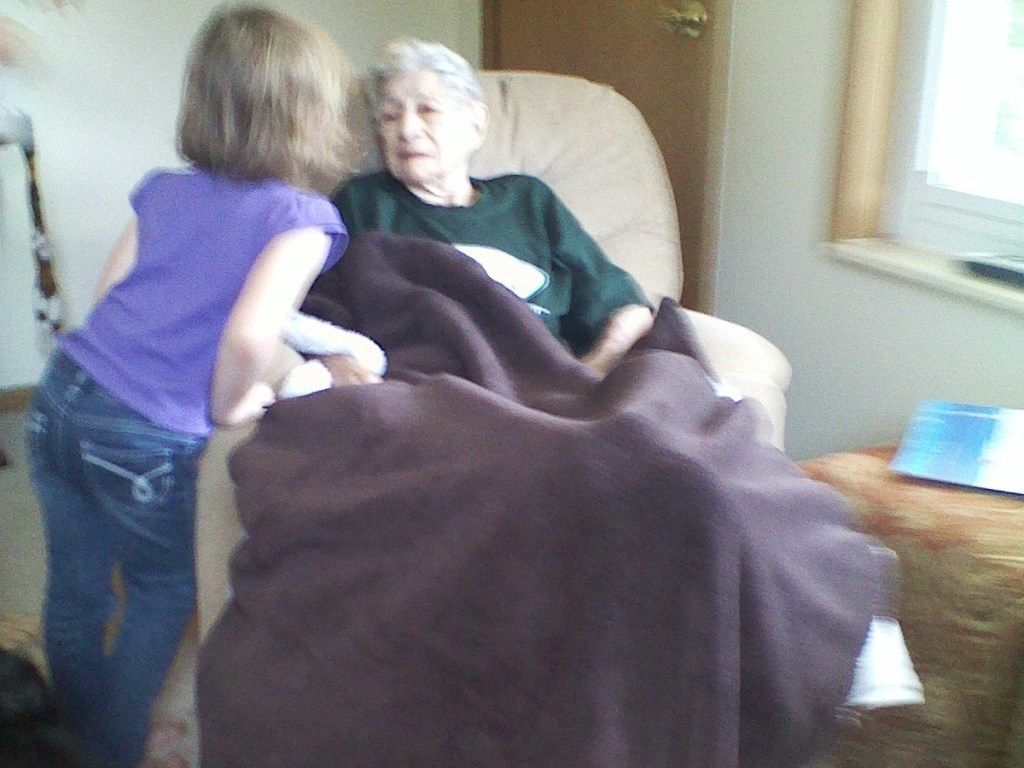 Asking Geegee if she needs anything. ♥
Watching Barney.
In this moment, I absolutely loved Barney, because Brynna was actually sitting still! Hahah.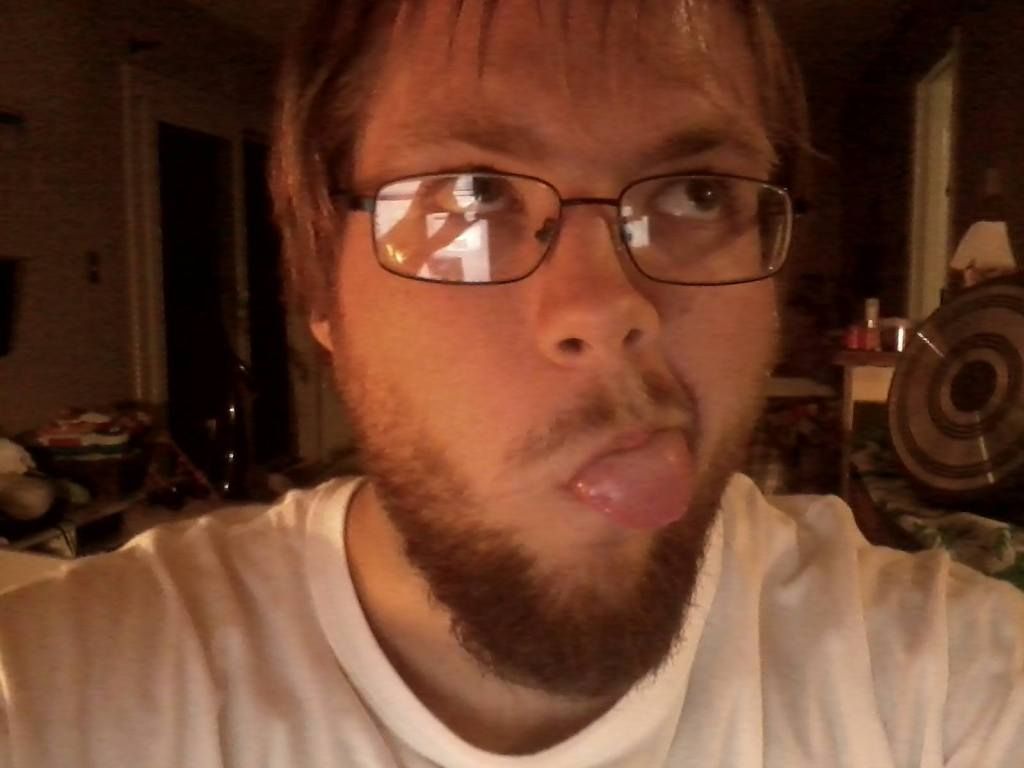 I told Steven I missed home and I was forgetting what he looked like and some other dramatic stuff, so he sent me some pics to cheer me up. xD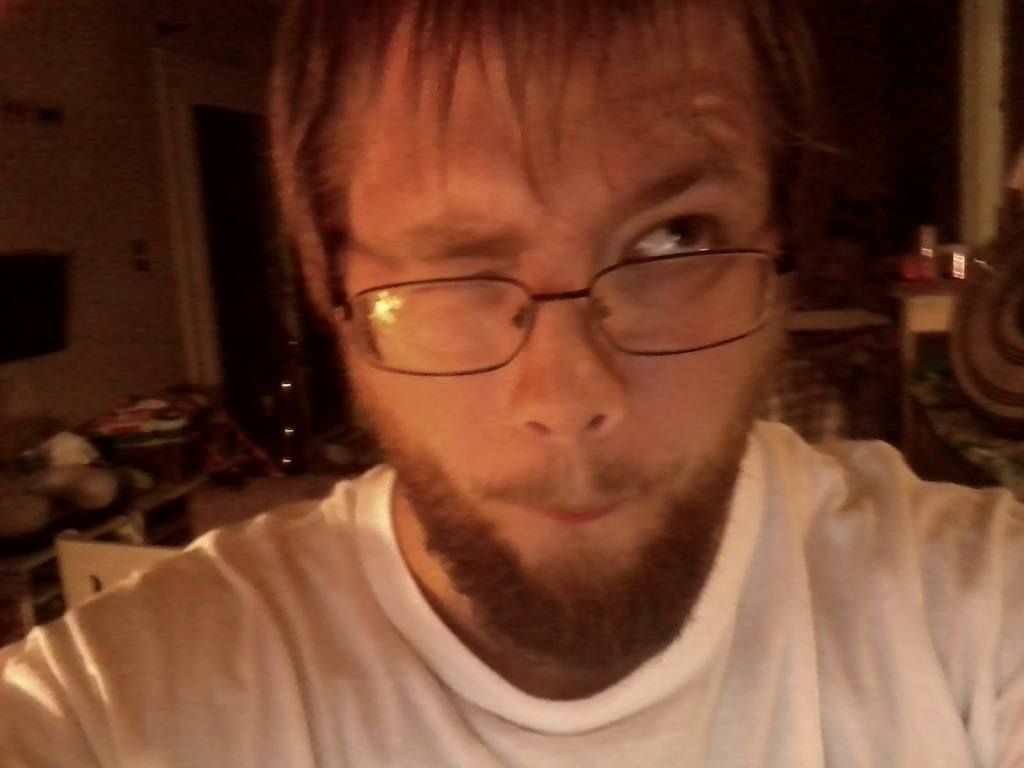 Yes, I actually missed this dork.
I have no idea why. XD
We got a new car seat for Kaylee while we were there. :)
On our way home! We made really good time, only took about 8 hours. I think poor Mom's back suffered though! :(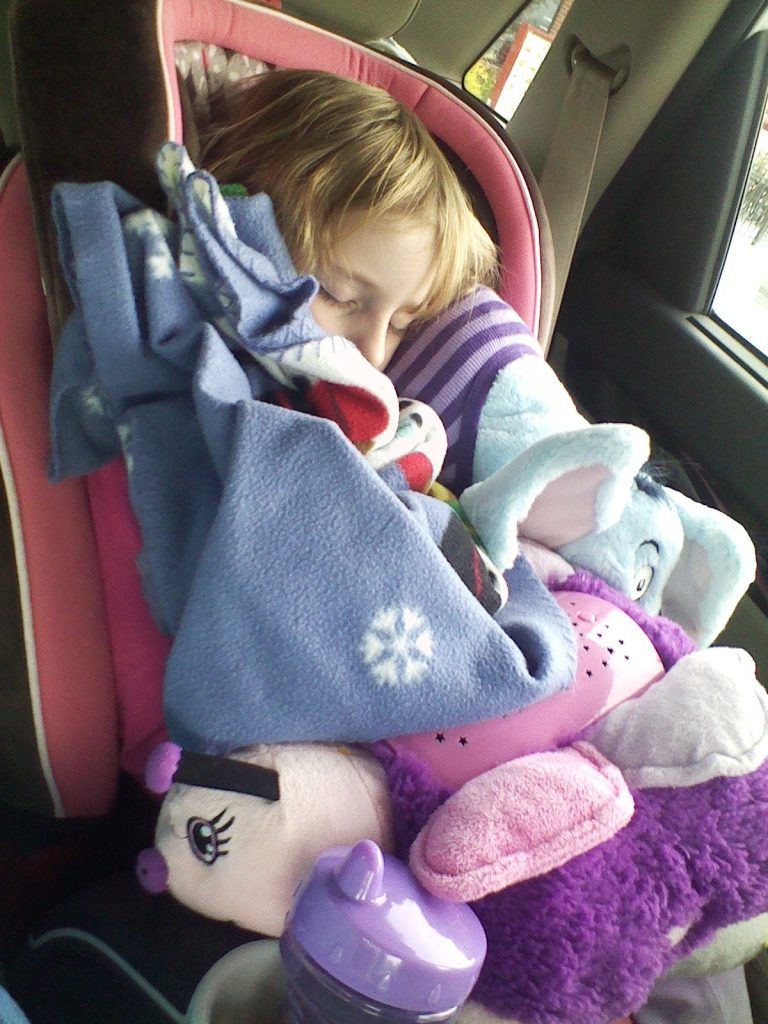 Kaylee had a nice, long nap on the way, which was awesome.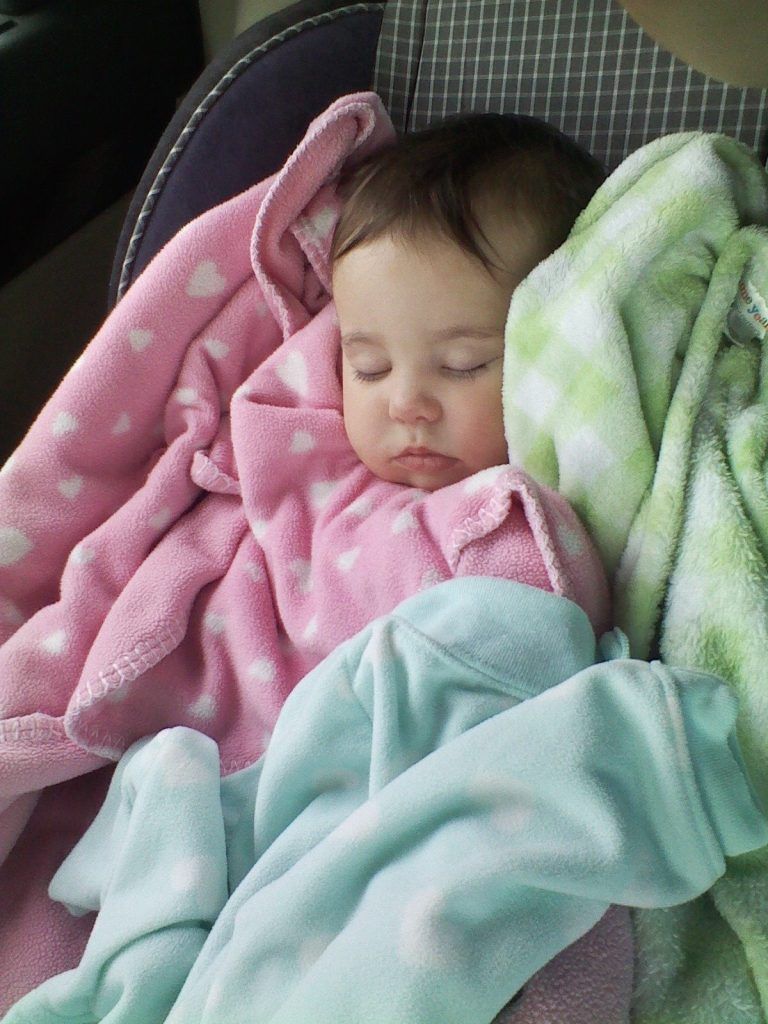 Unfortunately, I lost the seat belt lock so Brynna couldn't rear-face on the way back. :(
Brynna was pretty cranky and wouldn't stay asleep, and near the end of the day I discovered she had cut a tooth during the drive.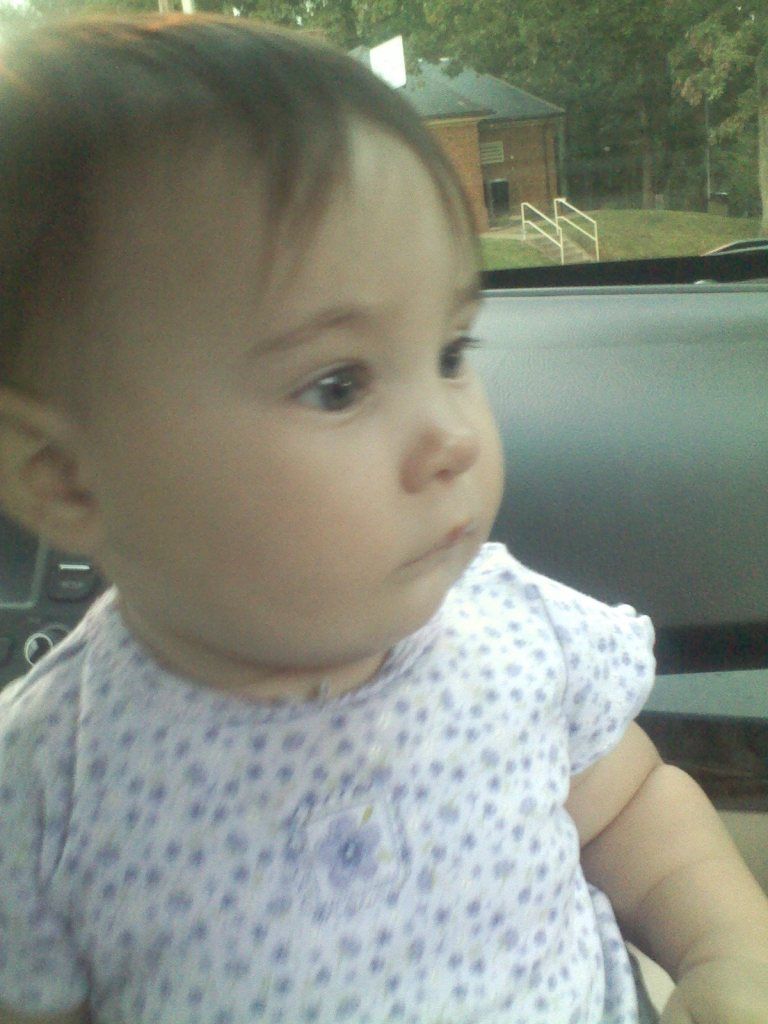 At a rest stop.
Happy to be out of her car seat.
Hahah.
Poor thing, she was so happy until she realized she was going back in her seat.
Both kids were so happy to see their daddy! So cute.
And my doggies were very happy to see me. :) Lol, I think they thought I died or something.



And for a flashback, here are the pics from our last trip there, which was Summer of 2010. (Well, we also went a few weeks ago, when my grandma was in the hospital, but I didn't really take any pics then.)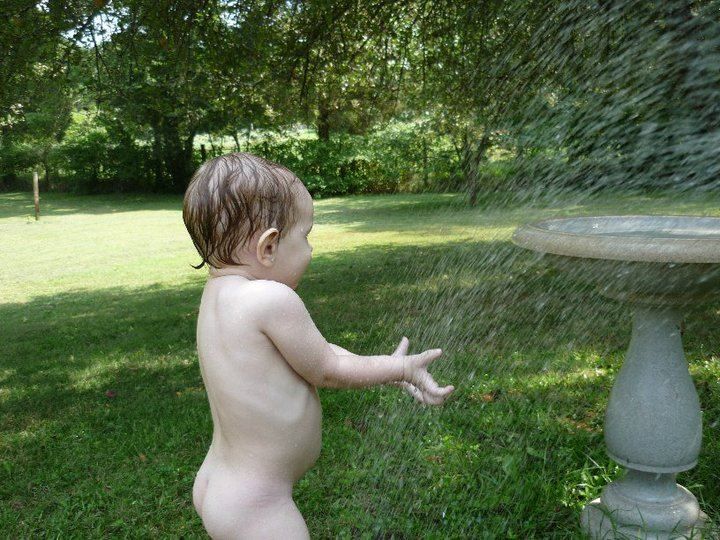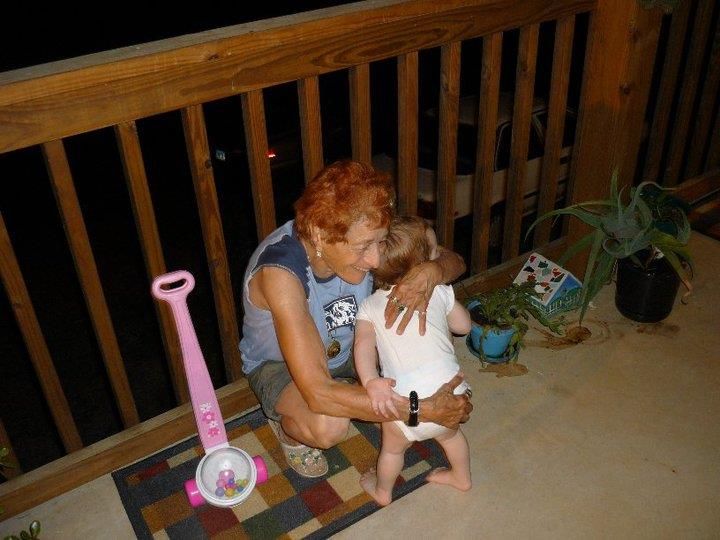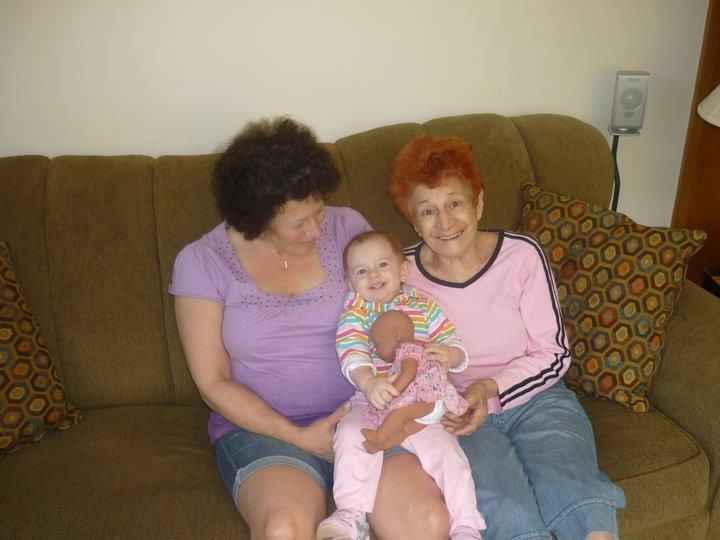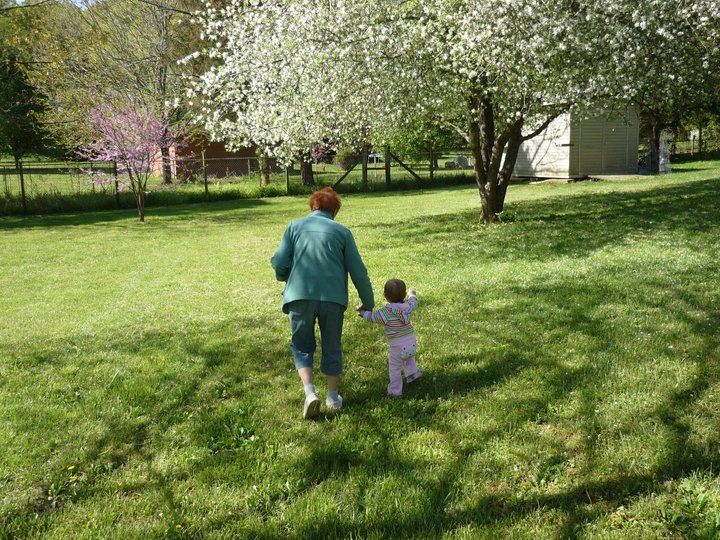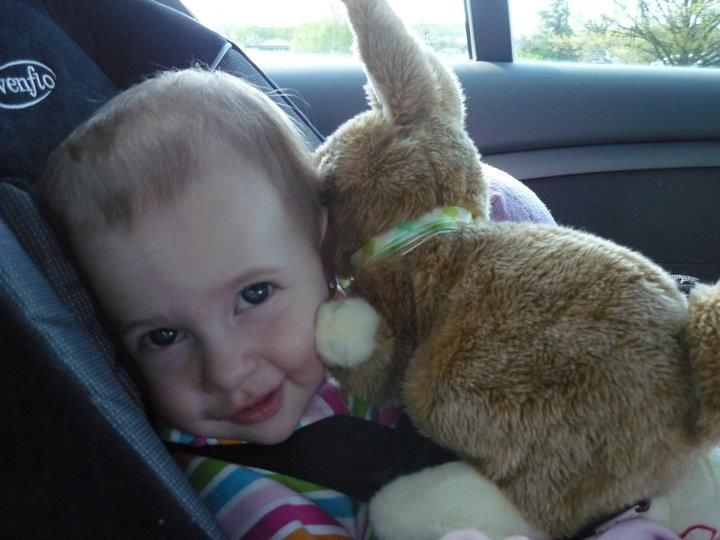 And our trip in Summer of 2009, when I went bungee jumping. :)


Link up an old picture, video, post, or whatever. Anything that's a 'flashback' to the past. :) Taking a button is optional. Have fun!!