(Sorta) Wordless Wednesday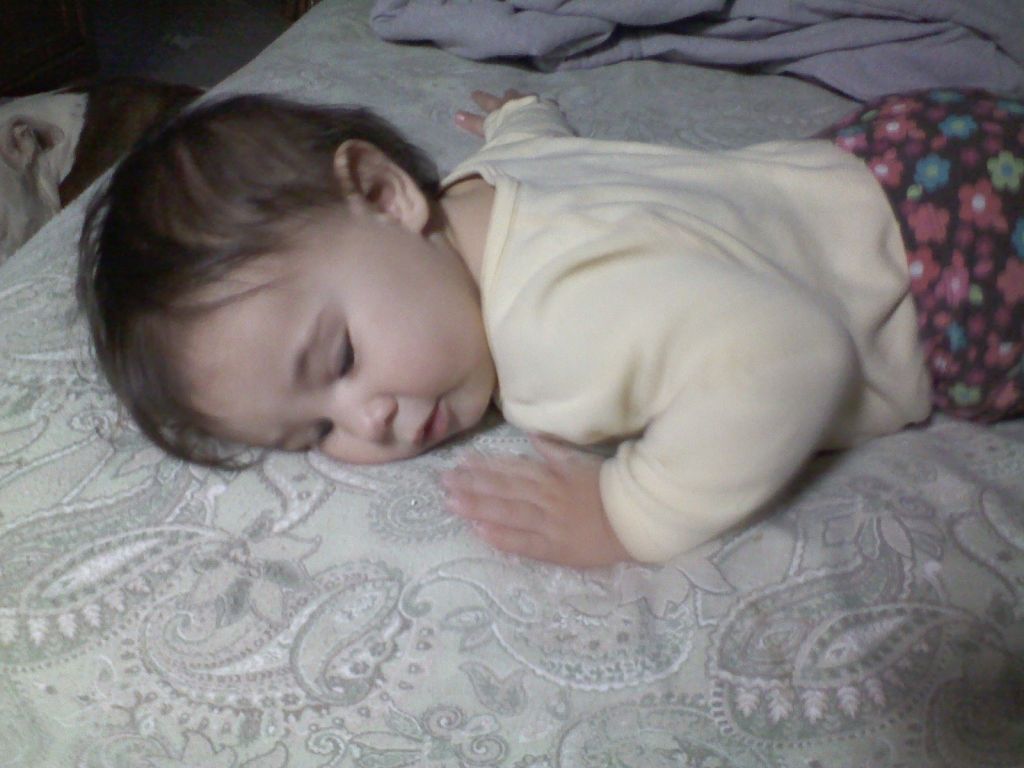 Pretending to go nightnight.

Brynn's first time sitting at the table. They were both so happy to eat lunch together.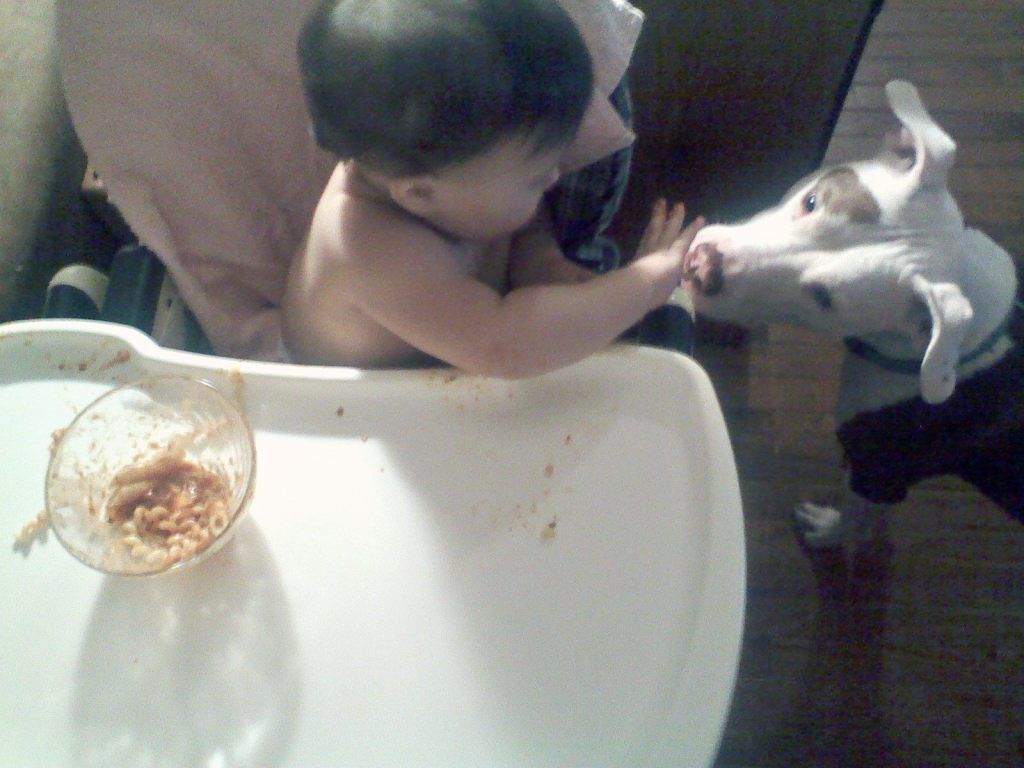 She always tries to share what she's eating with Aries.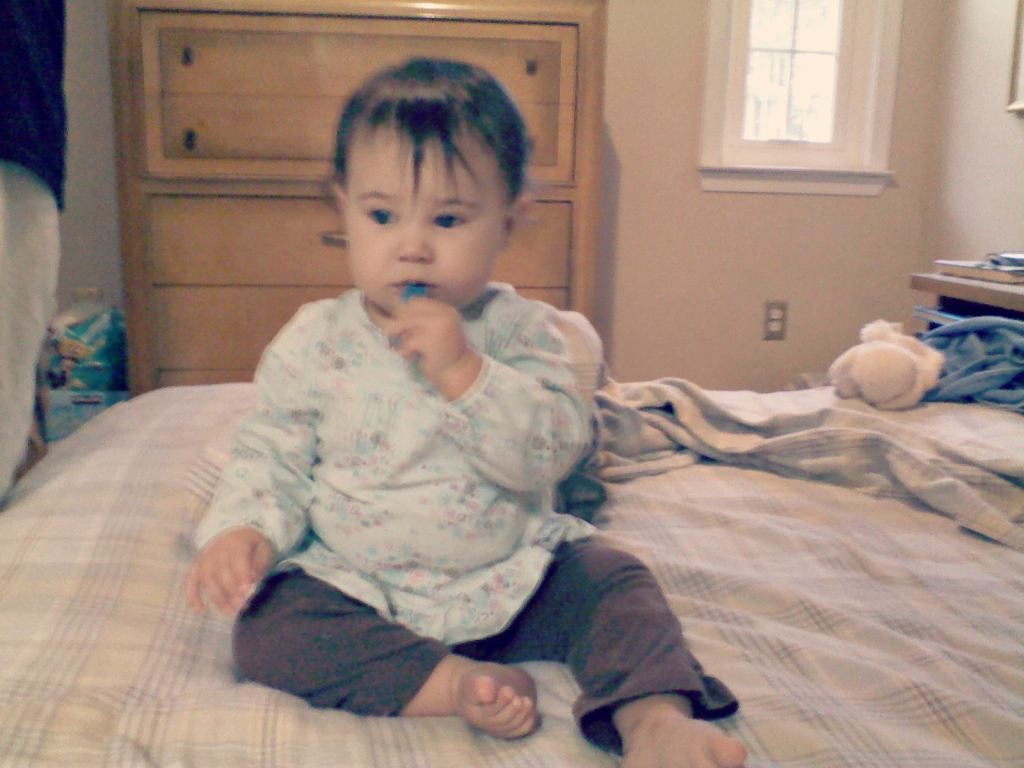 Flossing her teeth, lol.
Notice the blue on her face and hands? She started eating a blue marker.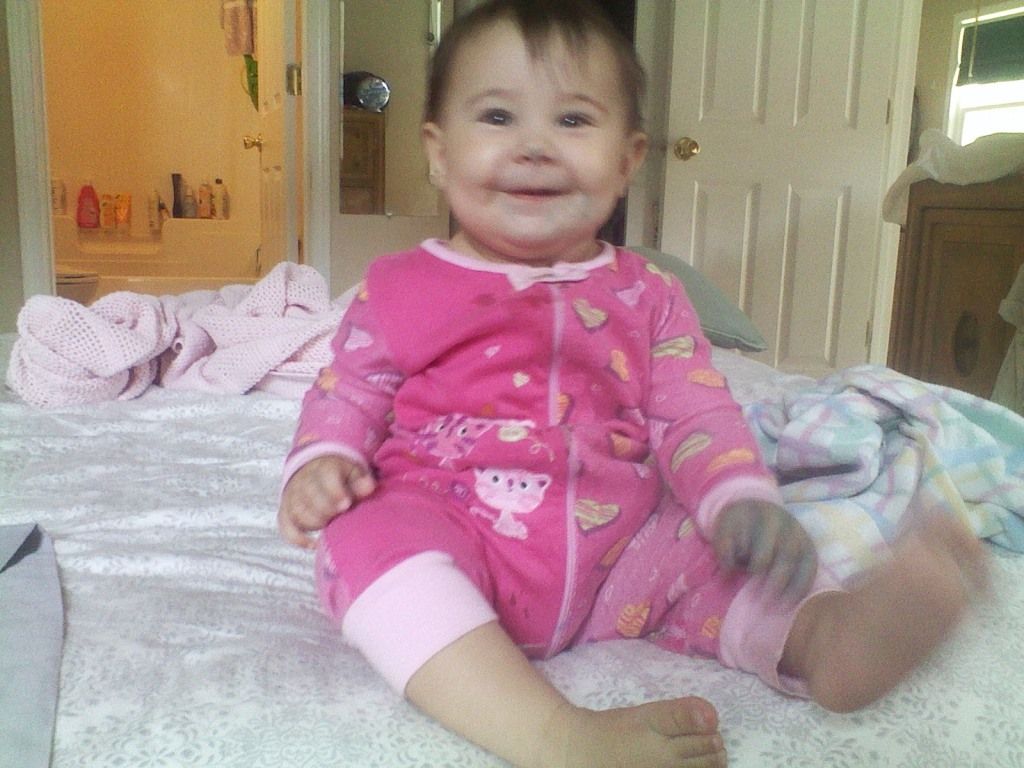 Good thing it was nontoxic!
Throwing all my clean laundry on the floor, hahah.
I love her look of concentration. It's like a professor in a baby's body.
Aries was very interested in Kaylee's hamster game.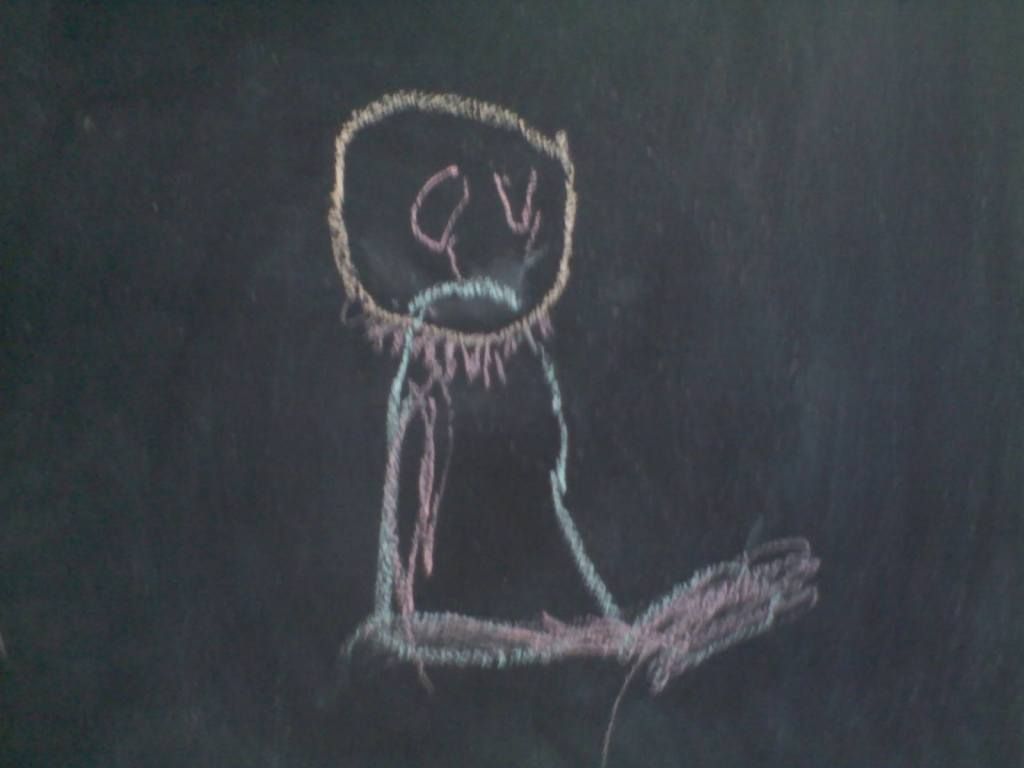 This is what Kaylee drew on her chalkboard. I was so sad when I saw it, but then Kay explained that he was only sad because he was a little constipated.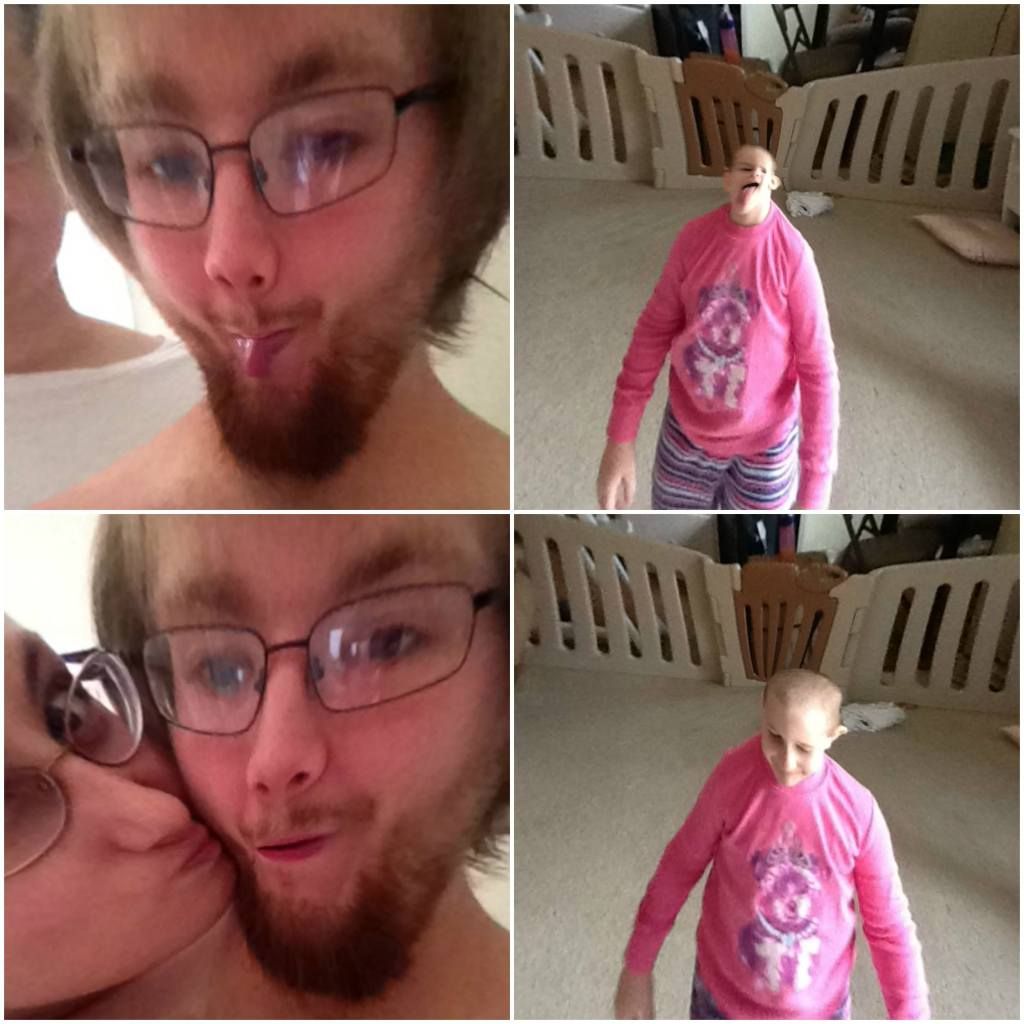 Hahah, Steven has a lot of fun on this iPad app, I think it's called Photobooth.
More proof that my husband is a weirdo: he likes to make sculptures with shaving cream, lol.
Brynn loves her Hannukah present from Nene and Grandpa Dave!
And Kay is having lots of fun with her present, too. :)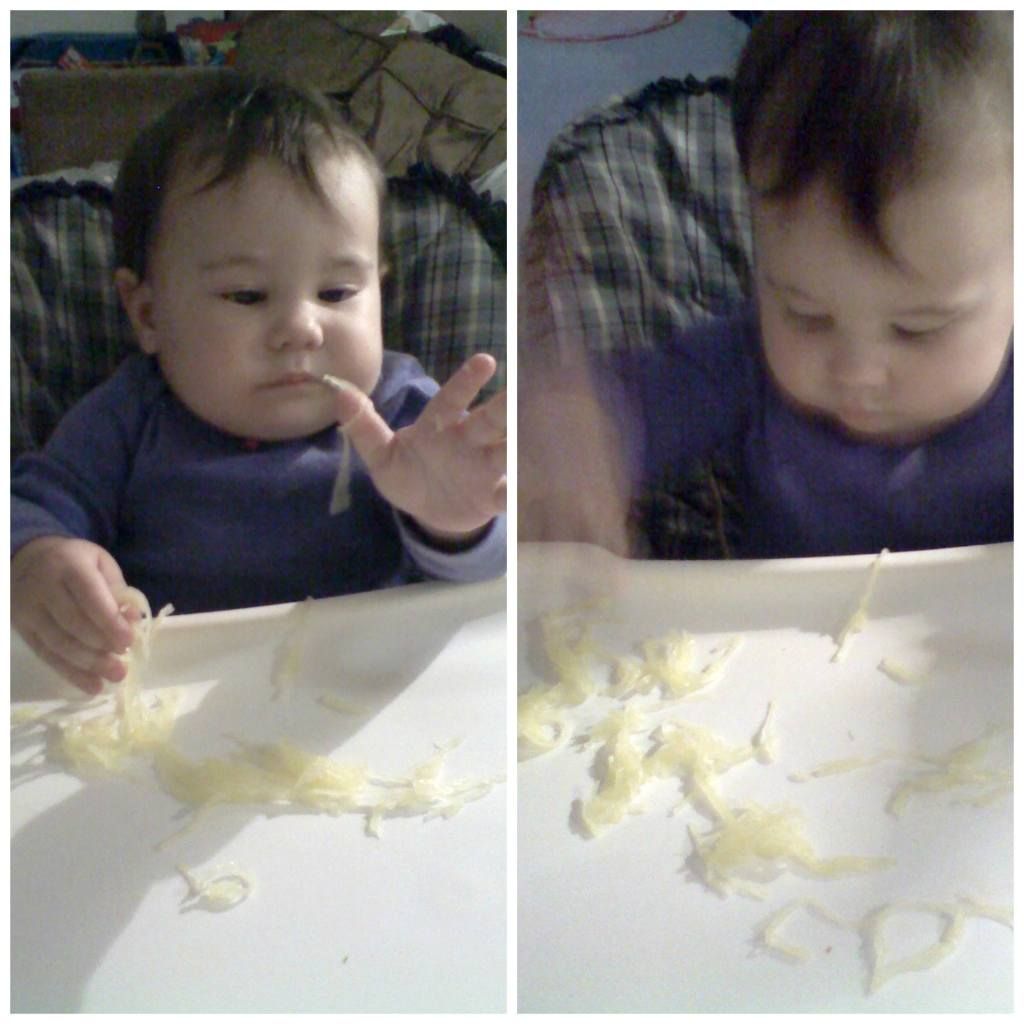 Eating spaghetti squash. You open the squash and the inside looks like spaghetti noodles! It's pretty bland, I like it with butter (well, Earth Balance).
Yummy vegan blueberry lemon cake from the co-op. Need to learn how to make this myself.
Picture taken by my mom-in-law. :)
Another one taken by my mom-in-law.
I found some pics that Steven had taken a while back. So cute.
Another coloring page I made for Kay. I usually trace things because I'm not a great artist lol.
I may possibly be a little too obsessed with Heroes. (I'm guessing Yatta basically means Hooray in Japan.)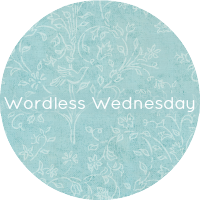 Link up your wordless/wordful photo posts! :) Taking a button is optional. For more Wednesday link-ups, check out my blog hop library.