♥ Me&Mine // Mommy&Me Monday
I will be posting a family pic every month, on the last day of the month. :) I'm posting 2 now because I missed last months, whoops. And since it's Monday, this is doubling for Mommy & Me Monday!


Lazy moments. <3
All 7 of us!!
The outtakes, hahah. Thanks to my awesome sister-in-law for taking these!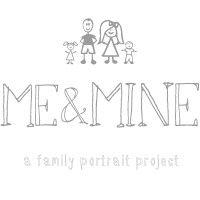 Previous Me&Mine | Previous Mommy&Me Monday