[Mostly] Wordless Wednesday
Cleaning in style, lol.
Waldorf dolls! <3
They wear eachother out.
New monkey friends, a present from my brother-in-law and his girlfriend. :)
Brynna feeding her new baby, one of the presents from my father-in-law and his wife. (We exchanged Christmas gifts very belatedly. But that's ok, there's nothing better than a random mini Christmas in March, lol.)
Steven and Kaylee's foam creations.
Snuggles.
Petting one of my parents' doggies, Missy.
Missy and her sister, Kirby.
Kaylee made crowns for me and her Mommom (my mother-in-law).
Brynna being lazy, lol.
Using a store aisle as a fashion runway.
Recent sister moments. :)
Balloon hat dance party!
Just practicing her cute faces. Of which she has many.
Yes I'm a stalker mommy!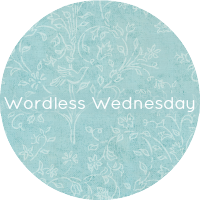 Link up your wordless/wordful photo posts! :) Taking a button is optional. For more Wednesday link-ups, check out my blog hop library.